Lecture at Musée Les Abattoirs (Toulouse)
Laura Karp Lugo gave a lecture at the conference "Interférences de l'Amérique Latine dans le post-colonial" organized at the Musée Les Abattoirs in Toulouse on 11 January 2018.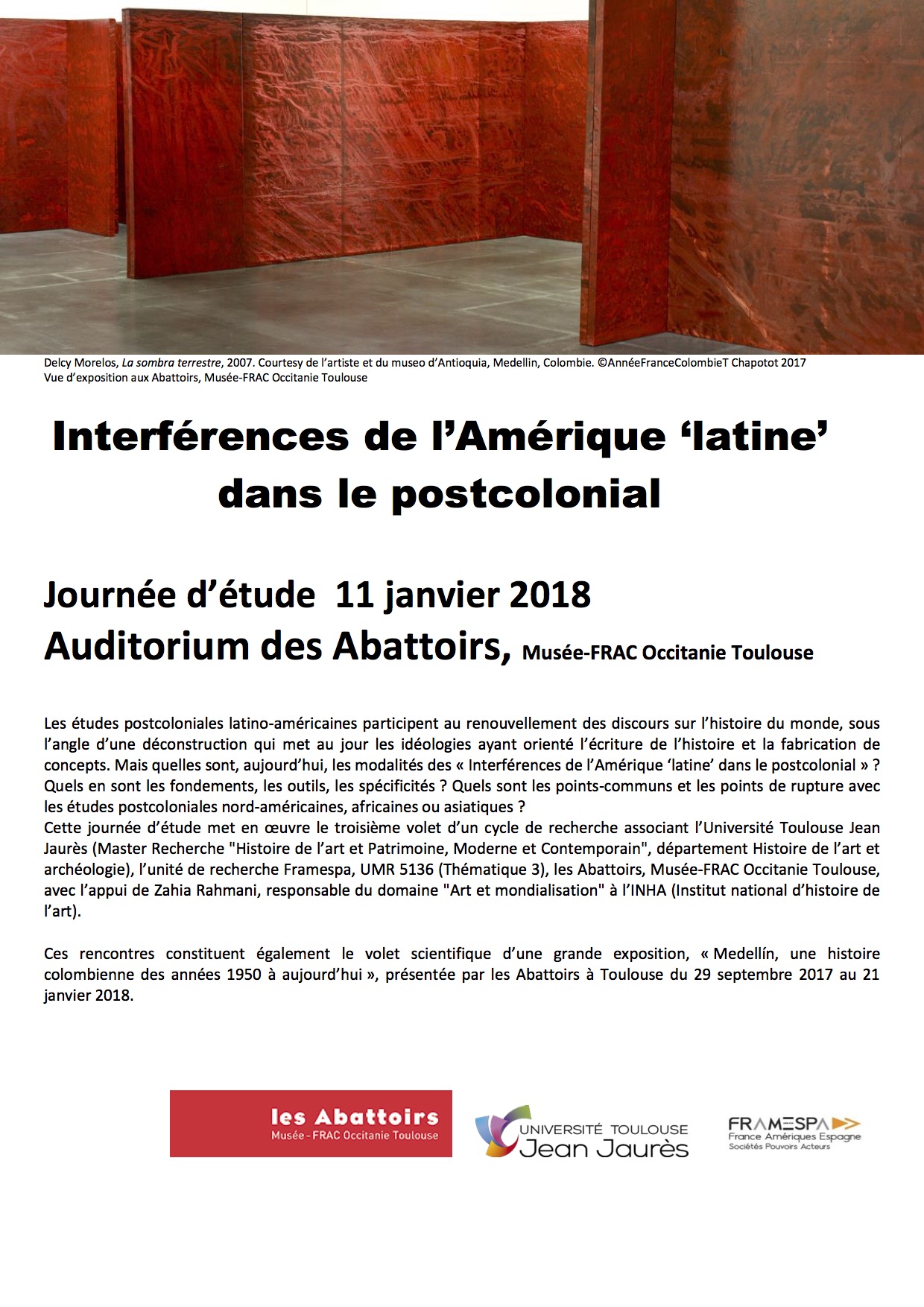 Exposer l'Amérique latine : d'une identité a l'autre
L'étude de la réception de l'art latino-américain en France de 1855 à 1937, date de la première et de la dernière exposition universelle célébrée à Paris, révèle l'image que les Européens avaient de l'Amérique latine mais aussi les stratégies de présentation des pays et des artistes. Des études de cas et des démarches individuelles nous amènent ainsi à des questionnements identitaires touchant à la recherche et à la construction d'un art national pour se faire une place dans le monde et se présenter à l'Autre.
https://www.lesabattoirs.org/evenements/journee-detude