International Conference: Crossing French Metropolises: Exiled Artists and Intellectuals during the 20th century
On the 3rd and 4th of July, METROMOD relocated to Paris for an international conference at the German Centre for Art History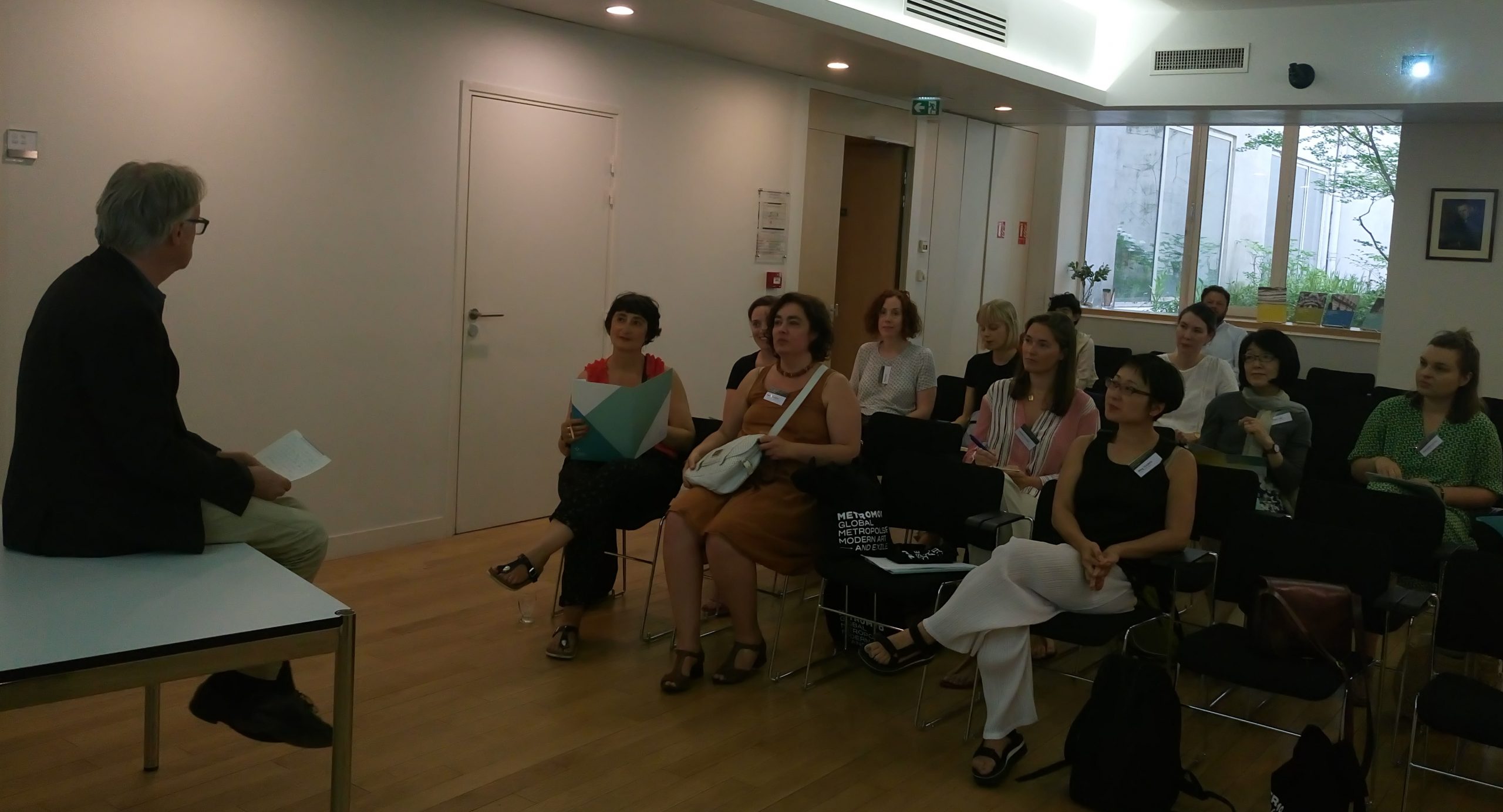 Seeking to explore geographical areas other than those that constitute our ERC project, METROMOD organized this event in partnership with the DFK Paris on the exile of artists and intellectuals in French cities, and extended its timelines throughout the 20th century to allow broader comparative analyses and work on theoretical and methodological issues.
Researchers from around the world responded to the call and travelled, some of them from very far away, to make this meeting possible: Ming Tiampo, Professor of Art History at Carleton University in Ottawa, Isabel Plante, a researcher at CONICET- the National Scientific and Technical Research Argentinian Council, Aurore Blanc, PhD candidate at Université Paris-Nanterre, Mira Kozhanova, PhD at Goethe-Universität in Frankfurt am Main, Kuniko Abe, Professor of Art History at Akita International University, Maria Rogucka, PhD Humboldt Universität zu Berlin, and Marine Schütz, post-doctoral researcher in an H2020 project "European Colonial Heritage Modalities in Entangled Cities" (ECHOES), established in Université Rennes 2 among other international universities, and Alexis Nuselovici, Professor of Literature at Aix-Marseille Université and the Collège d'études mondiales/Fondation Maison des Sciences de l'Homme, where he holds the Chair Exile and Migration.
Talks focused on Marseille and Paris. Even if we would have loved to have had interventions on other cities such as Nantes or Bordeaux, the quality of the papers and the richness of the exchanges made up for the limited range of cities. The talks were profound and diverse, adopting different approaches and methodologies. Most papers addressed the question of the integration of exiled artists into the networks of the city of arrival. Naturally, particular cases abound: some arrive in exile, others voluntarily seek an active art market and a stimulating cultural scene. But sometimes, when those who came by choice think about returning to their country of origin, the political or economic situation could have changed to such an extent that return is no longer an option. The discussions probed how these artists, architects and intellectuals integrated into their adopted cities, and investigated to what extent the traumatic experience of exile interceded in their production. The question of the transmission of exile experiences was also addressed. It seems that for the children of immigrants, life is not like the lives of others with whom one shares citizenship. The trace of difference, of uprooting, of wandering – to borrow Alexis Nuselovici's term of "errance", remains engraved forever. This is also latent in artistic production.
We concluded this rich conference with a guided tour at the Musée National de l'Histoire de l'Immigration-Palais de la Porte Dorée, with the curator Emilie Gandon. Then we said goodbye, after almost three days spent together, with a touch of nostalgia but also with new reflections, ideas, perspectives, and for sure new friendships.