Talk at Rosenberg Gallery, New York
On 20 September Helene Roth was spontaneously part of a discussion on the photographer Fred Stein at the Rosenberg&Co Gallery in New York. Together with Peter Stein, the son of Fred Stein, she talked about her research on the European emigrated photographer to New York in the 1940's.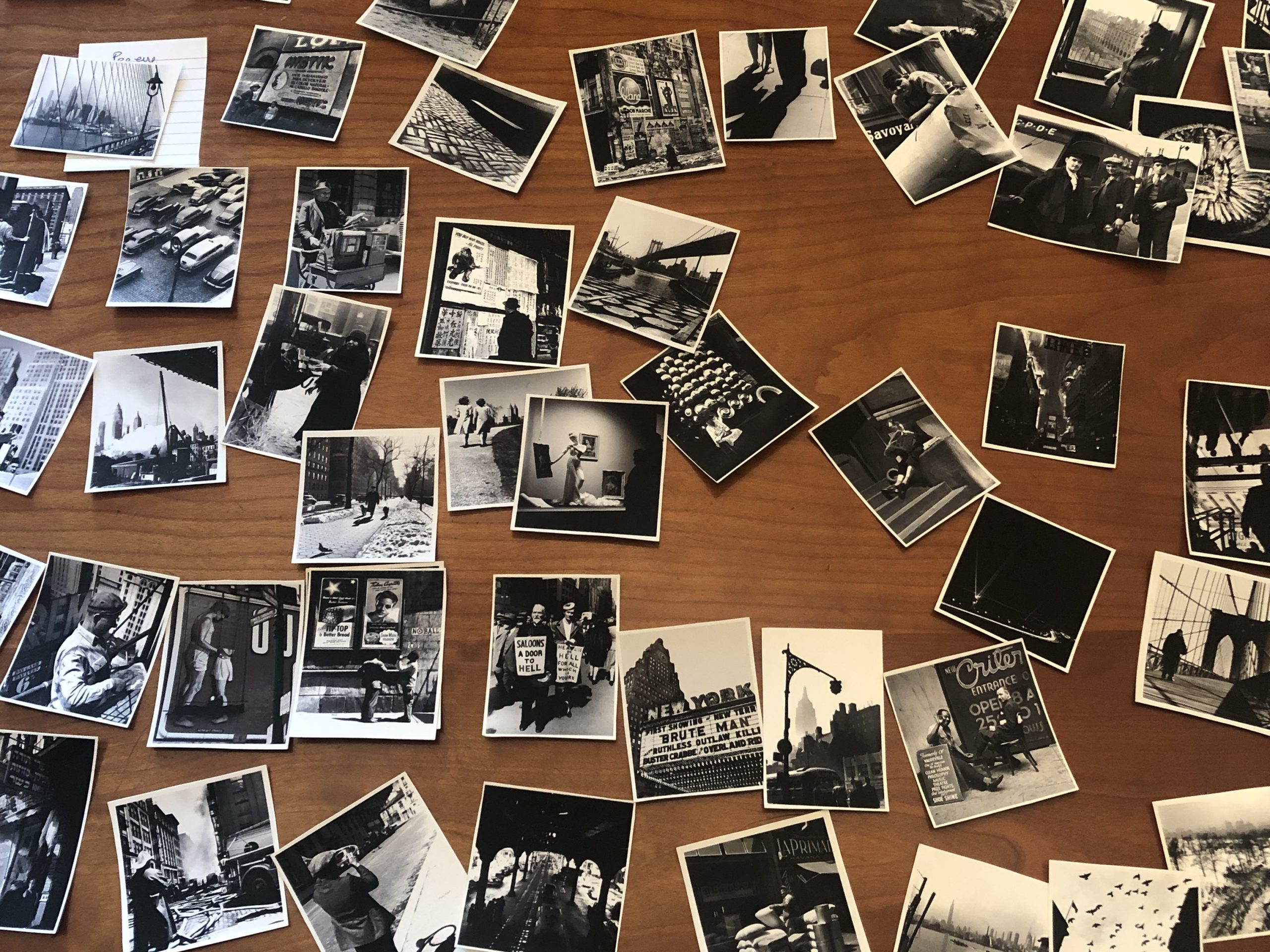 From May until September 2019 works from Fred Stein's Paris years, made while he sought refuge in Paris from 1934­–1941, are on show at the Rosenberg&Co Gallery. Trained as a lawyer in Germany, Stein and his wife were forced to flee Dresden as the Nazis rose to power. It was in his new temporary home of Paris that Stein utilized the new technology of the 35mm handheld Leica to innovate street and portrait photography.
After spending seven years in France, with the outbreak of the Second World War the Steins escaped with the help of Varian Fry's ERC Rescue Committee to the United States with their young daughter. Building on the themes he began exploring in Paris, Stein continued developing his talents as a street and portrait photographer. Fred Stein died in 1967 and was completely forgotten as a photographer for a long time. Peter Stein explained enthusiastically and in detailed the long journey to give his father a new photographic reputation and recognition. The stations on this journey include the exhibition in his hometown Dresden and the documentary film about Stein's life, written and directed by Dawn Freer, and produced and co-directed by Peter Stein himself. It will be previewed this fall. Peter Stein also discussed how Fred Stein and his family finally fled Europe via the help of Varian Fry, escaping on the last ship to New York.
Helene Roth gave insights into her research and doctoral thesis on European emigrated photographers to New York during the 1930's and 1940's and her meeting at Peter Stein's House where the archive of Fred Stein is located.
For more information on the Rosenberg&Co gallery and Fred Stein see: http://www.rosenbergco.com/exhibitions, http://www.fredstein.com