Interview on the Bombay Walk in Mumbai Newspaper
The Mumbai based newspaper mid-day interviewed Rachel Lee and Mareike Schwarz for a report on the Bombay Walk.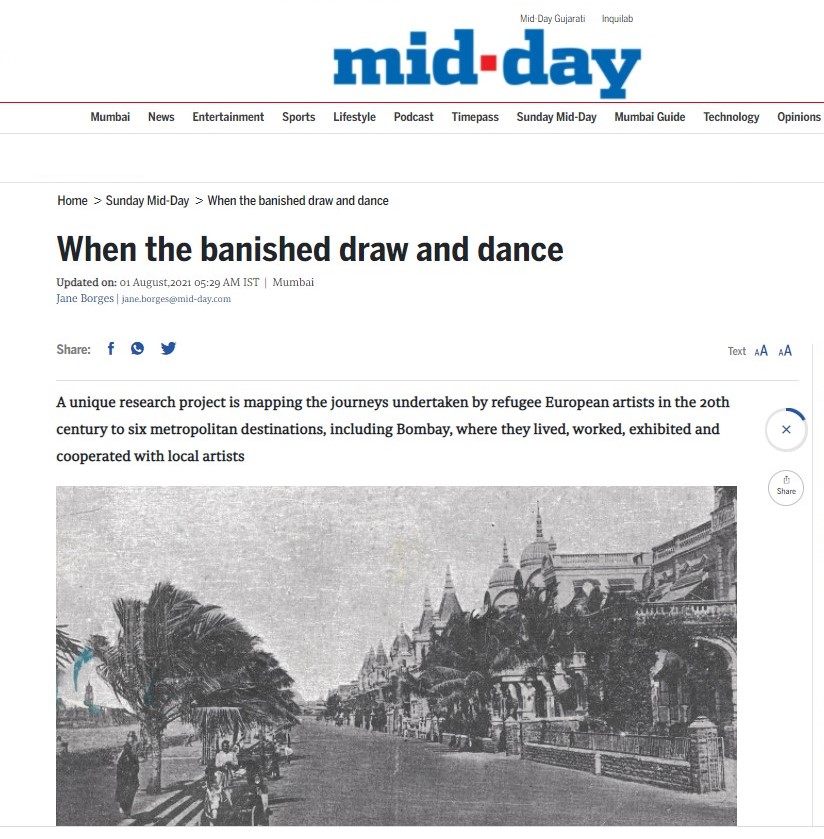 It was our pleasure to talk to Jane Borges from mid-day about METROMOD's Walks. We discussed our place-based approach, the site-specificity of Bombay in the first half of the 20th century and the transcultural entanglements resulting from the global migrations of artists, architects and intellectuals back then.
Find the whole full-page feature here: https://www.mid-day.com/sunday-mid-day/article/when-the-banished-draw-and-dance–23185726.