Visual Identity Workshop with ErlerSkibbeTönsmann and LAB1100
What should the METROMOD website show? Who are the potential users? What kind of data should be visualised?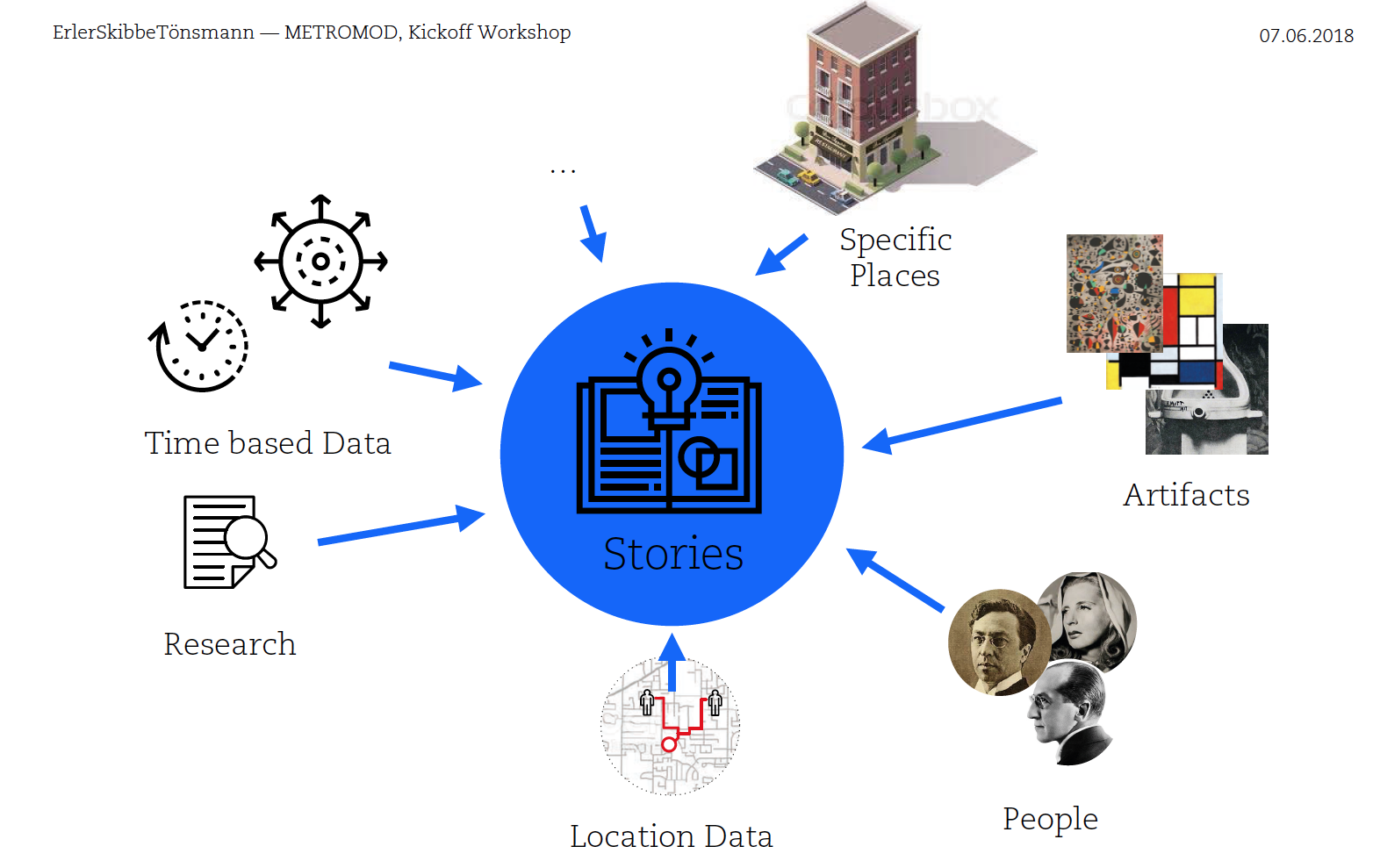 The workshop focused on the graphic design firm ErlerSkibbeTönsmann's approach to creating both a visual identity for METROMOD and the interactive map/archive. Jonas Buntenbruch and Johannes Erler from EST presented a project overview including a timeline that illustrated the responsibilities and inputs of the three project partners: METROMOD, EST and LAB1100. Split into three working phases, EST's timeline suggested dates for project milestones such as the launch of the project website and the public launch of the online map. They also presented their initial concept of the website content, illustrating types of material and elements that could be included in the map.
In the last phase of the workshop we worked on defining three "personas"—an art historian, a student, and an art aficionado—who will use the website so as to better understand the website from a user's perspective.