Arrival Cities Conference
Two thoroughly productive and enjoyable days spent discussing the nexus of displacement, artistic production and urban environments with scholars from around the world.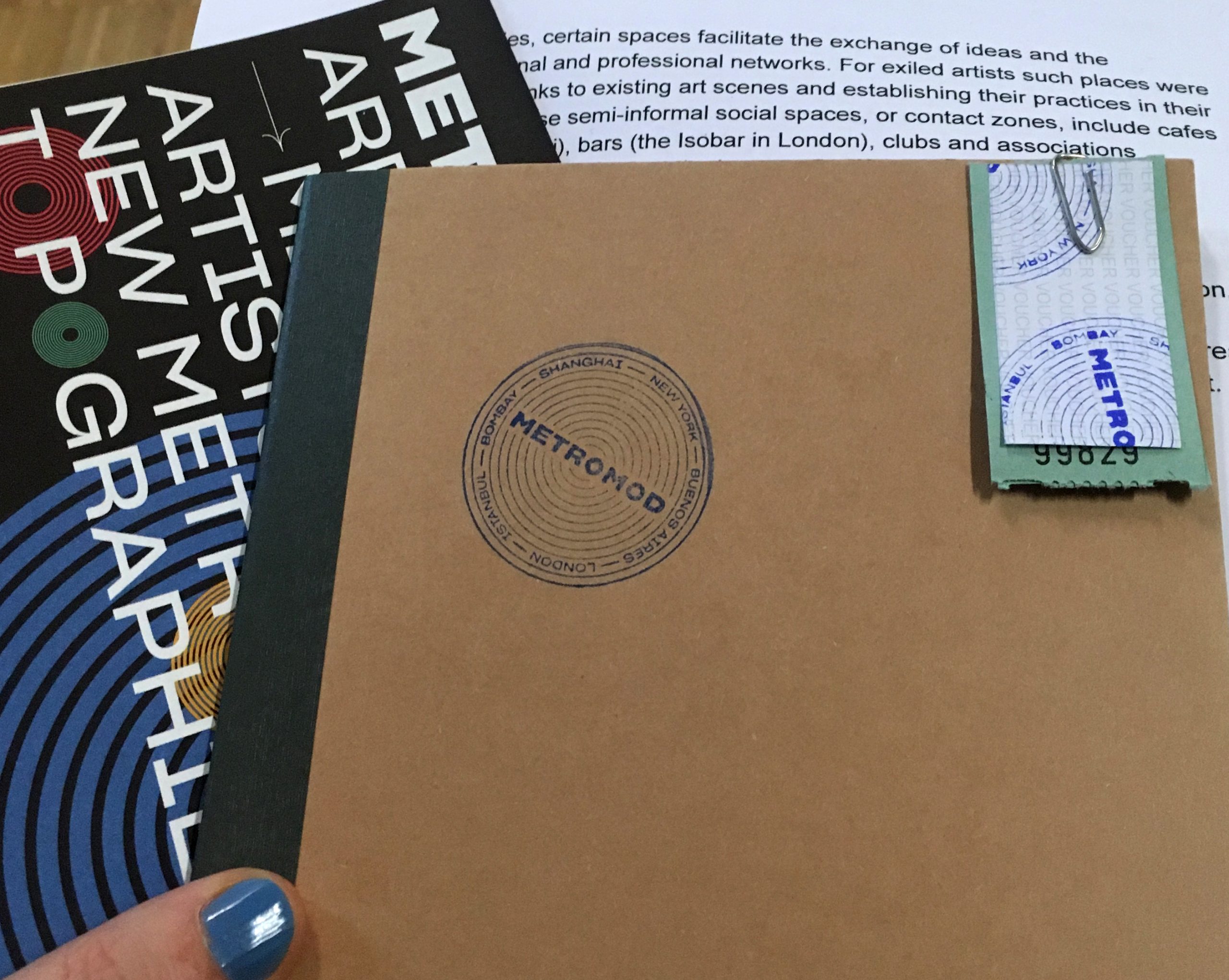 METROMOD's first international conference Arrival Cities: Migrating Artists and New Metropolitan Topographies took place in Munich on Friday 30th November and Saturday 1st December 2018. Over two days we discussed the intersections of exile, artistic practices and urban spaces with fourteen international speakers and four international moderators. The conference was organized around four different sessions: Mobility, Transfer and Circulation; Groups and Networks; Constitutive Practices: Interventions in Artistic Landscapes; and Sites, Spaces and Urban Representations.
On Friday evening the Berlin based project M-Power presented their work in the Kunstverein Munich. Five short films were shown, each addressing urban life from a migrant perspective. Following the screening the three young female filmmakers—Aida Mearajdin, Jameela Mearajdin, Jehan Mearajdin—their mentor Nossa Schäfer and M-Power founder Mervete Bobaj discussed their approaches, processes, and experiences with the audience. After the discussion the audience asked for more films to be shown.
On Saturday, the conference concluded with a roundtable. Rafael Cardoso, Partha Mitter, Elana Shapira, Elvan Zabunyan and the audience discussed issues regarding displacements, modern art and metropolises, recapitulating on the lectures and topics of the last two days and digging deeper into pertinent issues. Central questions were: With few exceptions this conference has dealt with artists and intellectuals who were often, in terms of education if not monetarily, part of an elite, with a capacity for mobility that few could match. How do we reflect upon this? Are there ways of writing more inclusive histories of exile and art that go beyond elites? How do we differentiate between different generations of emigrated or exiled artists? How do we begin to approach the work of artists who went into exile when they were very young? Is it possible to observe a particular aesthetic of exile? As well as: What are the challenges of working in exile in terms of transfer of ideas in a different cultural context? Are there limits and boundaries to cross-cultural understanding? Can everything be translated? What gets lost? And what strategies do artists develop to cope with this?
The evolving discussions were very fruitful and enriching, helping us to develop new perspectives, to question existing methodological approaches and content related issues. A publication including contributions by the participants of the conference is already planned and will be published late 2019 or early 2020.