Following David Ludwig Bloch in Shanghai
To find out more about David Ludwig Bloch I went to Berlin to see the Alfred-Dreifuß-Archive which is located at the Akademie der Künste.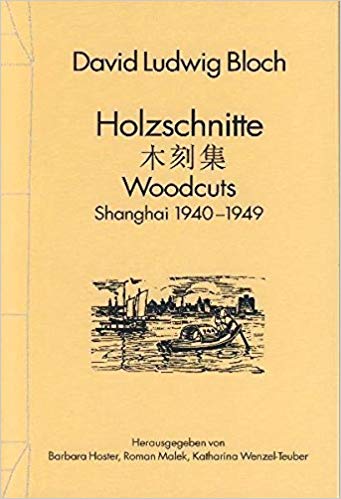 The Jewish artist David Ludwig Bloch fled to Shanghai in 1940 where he particularly elaborated the technique of woodcuts.
His fellow emigré, theater producer and journalist Alfred Dreifuß reported regularly about the cultural life and the art scene in Shanghai during that time. I visited the Dreifuß Archive to learn more about the network of the emigrated artists, the working conditions and the life in the designated area in Hongkou during the time of the Japanese occupation of Shanghai.
I was very happy to find a few of Bloch's great woodcuts among the material of the Dreifuß collection so as many other interesting documents such as the first advertisement and application document of the Association of Jewish Artists and Lovers of Fine Art (ARTA). Bloch and six other artists founded this club in 1943 to improve the harsh conditions for artists, to gain more visibility and to enrich the cultural life and education in Hongkou.