Lecture at Innovation and Acculturation
Burcu Dogramaci gave a lecture at the conference "Innovation and Acculturation: The Émigré Art Historians and Britain" on 5-6 November 2019 at Queen Mary, University of London. The conference was organized by Hans Christian Hönes and Emilie Oleron Evans.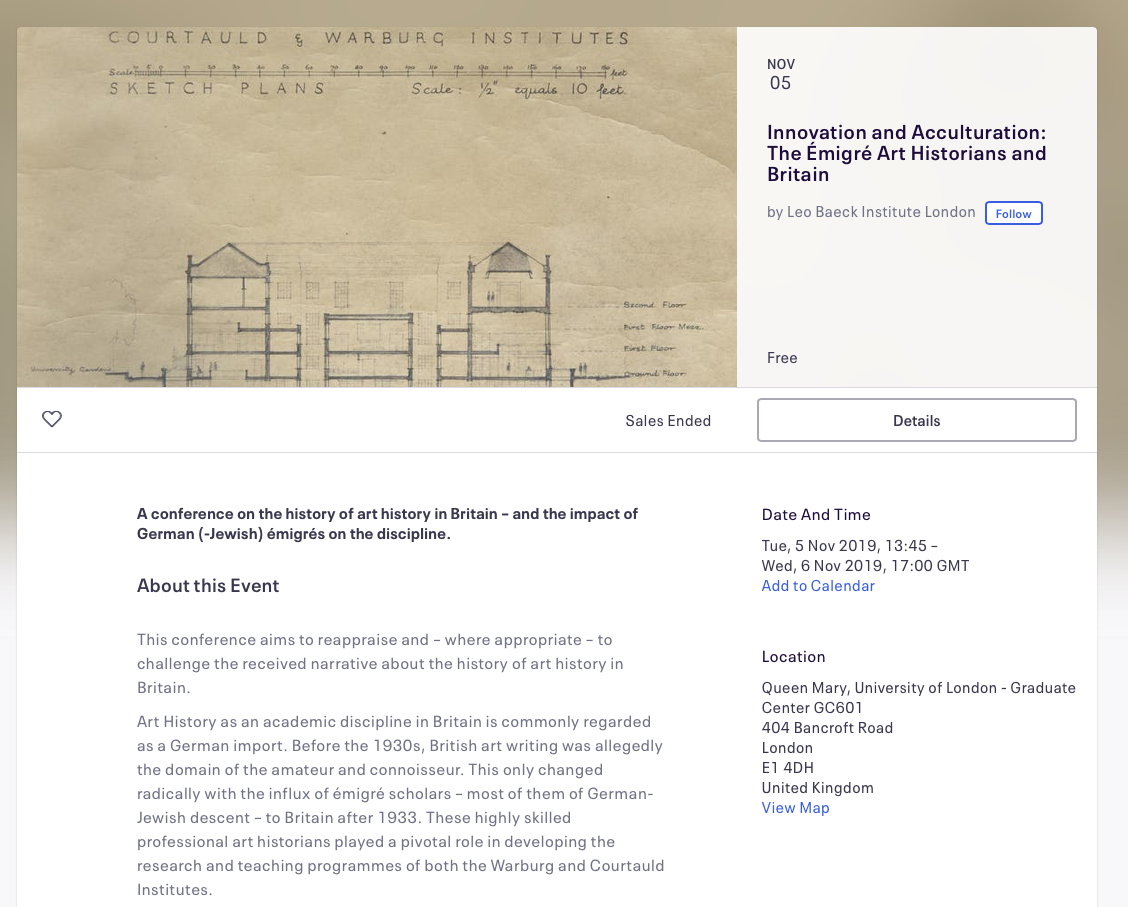 Dogramaci's talk pursues the hypothesis that the historiography of photography in Great Britain was significantly shaped by emigrants who fled National Socialist Germany and came to the United Kingdom in the 1930s. Such emigrants generated important, if not fundamental, impulses for research and scholarship on photography. This involved not only various media, such as magazines and books, but also encompassed activities such as collecting and exhibiting photographs. The talk considers some of the key protagonists along with their works and conclude by articulating why the national history of photography in Britain in its early years was written primarily by emigrants. At the centre of the explorations stand a publisher, a journalist, a photographer, and a collector: Andor Kraszna-Krausz, Stefan Lorant, Lucia Moholy, and Helmut Gernsheim all operated in a network of relationships.
For more information see https://www.eventbrite.co.uk/e/innovation-and-acculturation-the-emigre-art-historians-and-britain-tickets-74828844087.