Walking Tour through the traces of Munich migration history
On Thursday, 16.02.2020 METROMOD went on a walking tour around Munich's Central Station. The tour was guided by Dr. Simon Goeke; an expert in Munich's migration history who works at the City Museum in Munich.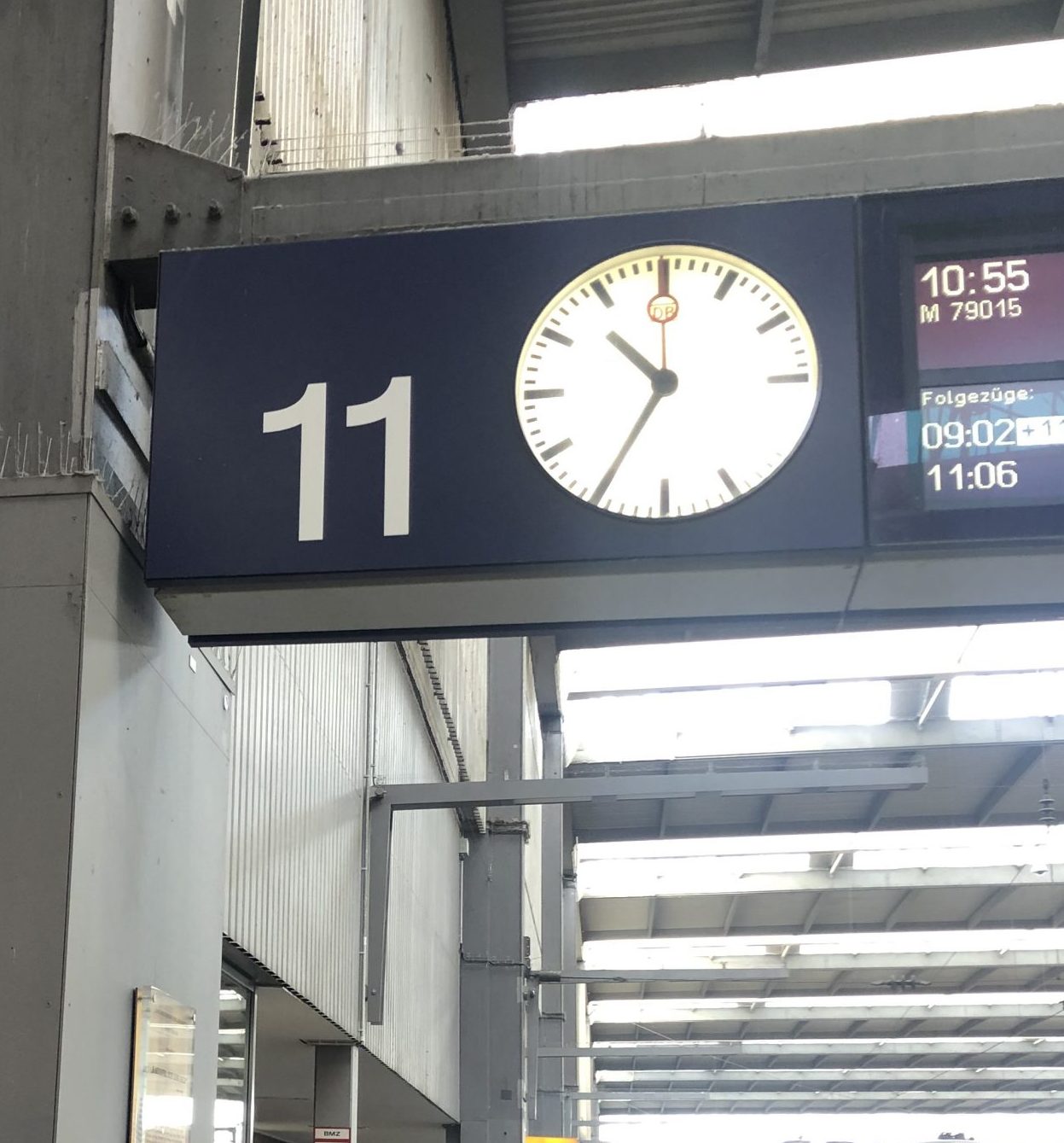 The starting point of the tour, Munichs's central Station, is a neuralgic spot in Munich's migration history of the 1960s and 1970s. In Europe, Asia and North Africa recruited "guest workers" were brought to Germany by extra trains often directly arriving on platform 11 at Munich Central Station.
After leaving the train the newcomers were brought out of public sight in former underground air raid shelters to be then registered and send to their final destinations in various industrial areas in Germany. Any resemblances and links to the activities around platform 11 during the NS should be strictly avoided that resulted finally in this "hidden" and inhuman registration practice. At peak times these basement shelters accommodated more than 1000 future "guest workers", who never set a foot on Munich's streets.
Today only a small memorial plaque reminds us of this complex and important part of our shared history. The sign tells the story of Sümer Hanim, who arrived as dressmaker at the age of 30 with her two children after 50 hours in the train on platform 11. The only German words that she knew was "Kartoffel. Ich liebe dich". As Kartoffel does not only designate the potato as vegetable it is also a pejorative term and stereotype for German people. The term can be traced back to the prejudice that Germans consume an above-average amount and frequently potatoes. This clichéd assumption proves to be only partially correct, as the EU-wide comparison with per capita consumption of potatoes shows (According the study Germany is in the lower middle range).The sign at platform 11 cannot be only read has the history of Sümer Hanim, but represents the hard and difficult conditions and also problems of language that guest workers had in the 1960s and 1970s.
After leaving platform 11 we moved on to the quarter south of the central station and also successively from a historical perspective on migration to a contemporary. Since the 1960's the area around Schwanenthalerstraße and Landwehrstraße has been a cheap and therefore popular place to settle down. Today rents are high but (former) infrastructures such as short-term accommodation, travel agencies, specialized food markets restaurants and shop, bars and nightclubs still can be found. The first stop was at the EineWeltHaus. Since July 2001, the EineWeltHaus exists as an international and intercultural meeting and encounter center, where people from all cultures and nationalities are active together in a dialogue of peace and solidarity. It is also a place, where questions of intercultural relations, migrants' problems, and of aid and development are discussed, and a wide variety of cultural highlights such as readings, exhibitions, concerts, and film showings are offered.
The walking tour went along the Landwehrstraße. Here, we stopped in the backyard of the Turkish supermarket VERDI. In front of the entrance of a short term accommodation apartments we learned about the historical and actual situation of Munich's minority groups, first mainly Turkish and East European. During the 1950's and 1960's there was also a vivid religious practice in the area of the central station where little mosques were established in private rent apartments. During this time the discussion and idea of building a mosque in Munich takes on more solid forms. With the foundation 1963 of the organization "Islamische Gemeinschaft in Süddeutschland e.V." the objectives pursued further. The foundation stone for the Islamic Cultural Centre was laid on 06.10.1967 and on 20.11.1971 a Ramadan prayer was held for the first time in the unfinished mosque in Wallnerstraße in Freimann.
The Landwehr Straße can be seen as one example where a heterogenic density of cheap apartments, hotels, supermarkets, restaurants, travel agencies, strip and nightclubs but formed an important pattern of different cultures and religions and are part of the history of migration in and to Munich.