"Story of finding a second home": New article by Ekaterina Aygün published in Turkish magazine "Sanat Dünyamız"
The article focuses on Jules Kanzler, who spent part of his life in the Russian Empire as a painter and the other part in Turkey as an émigré photographer, where he decided to stay and become a Turkish citizen. He is known not only as a photographer who portrayed Russian-speaking émigrés of Istanbul but also as a figure who "documented" the early years of the Turkish Republic.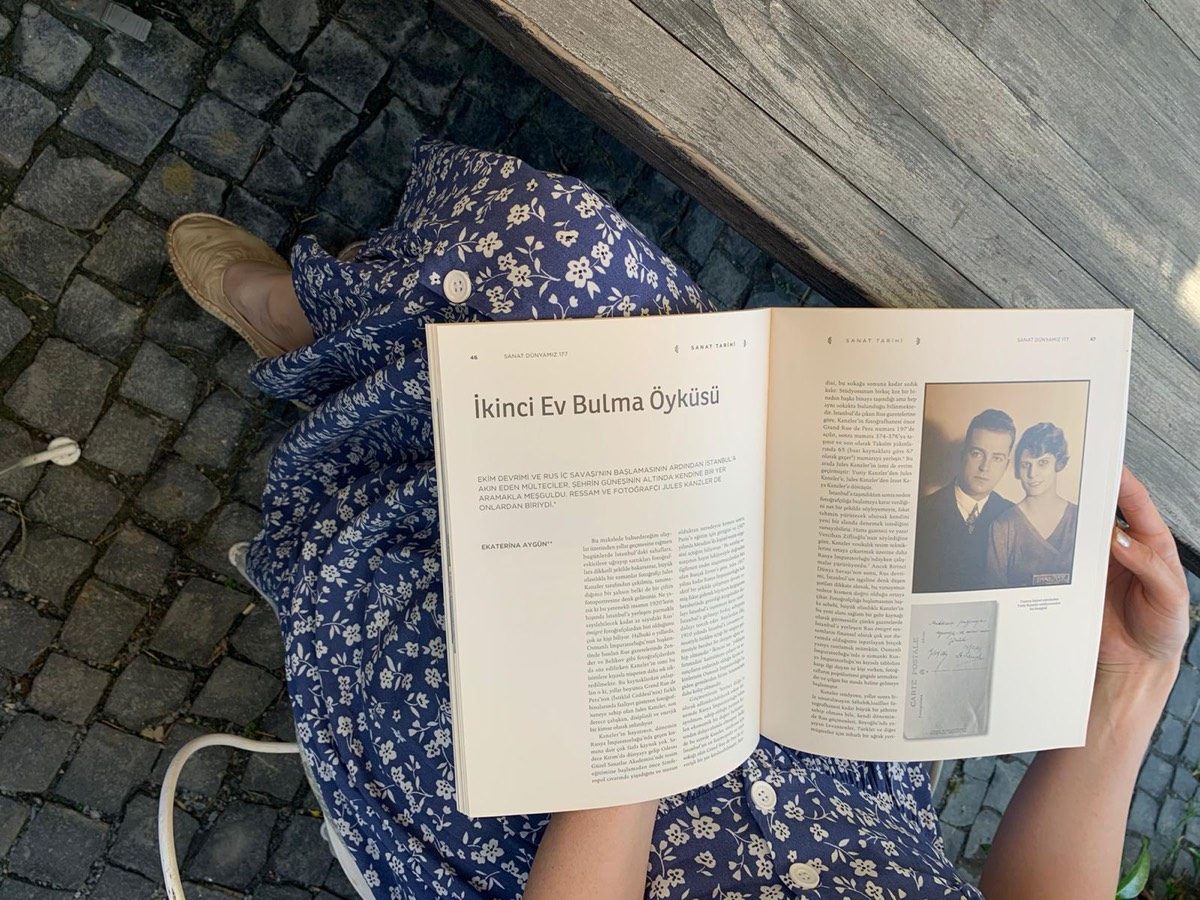 Born in Crimea, the artist studied at Odessa Art School, lived there for some time, and even organized a solo exhibition in France. After the Revolution of 1917, he moved to Istanbul, where he decided to dedicate himself to photography and open his own photo studio. Firstly, because he was deeply interested in this field, and secondly, because this profession was quite profitable at that time. Kanzler's photo studio moved from one building to another two times but was always located on Istiklal Street (previously Grand rue de Pera). The photo studio was very popular among both Russian émigrés and local residents. The reasons for this were not only Kanzler's strong work ethic and accuracy, but also the uniqueness of his photographic works, which looked more like oil paintings. Seemingly, this was due to the education he had received in Odessa. In the 1920s, he actively communicated with many Russian émigré artists and even placed some of their works in his photo studio to help them to find clients (through this process, Muhsin Ertuğrul, who devoted his life to the Turkish theater, met Russian émigré painter Nikolai Peroff and invited him to work at the Istanbul theater). Furthermore, photographs from Kanzler's archive were published in the almanac "Russians on the Bosphorus", a joint work of Russian émigrés in Istanbul.
His talent did not go unnoticed, and soon he was invited to work as a photographer to "document" the process of the Turkish Republic's formation and the activities of its founders. Judging by the available sources, which unfortunately are not so numerous, Kanzler spent the rest of his life in Istanbul, was married to a (presumably) Turkish woman, lived near Taksim Square, continued to take photographs, and was on friendly terms with Turkish artists. Unfortunately, there is no information about how his life ended. Kanzler's archive disappeared and has not yet been found.