Visit to Hamilton Studios
The first stop on our walk through the city was at one of Bombay's earliest photo studios.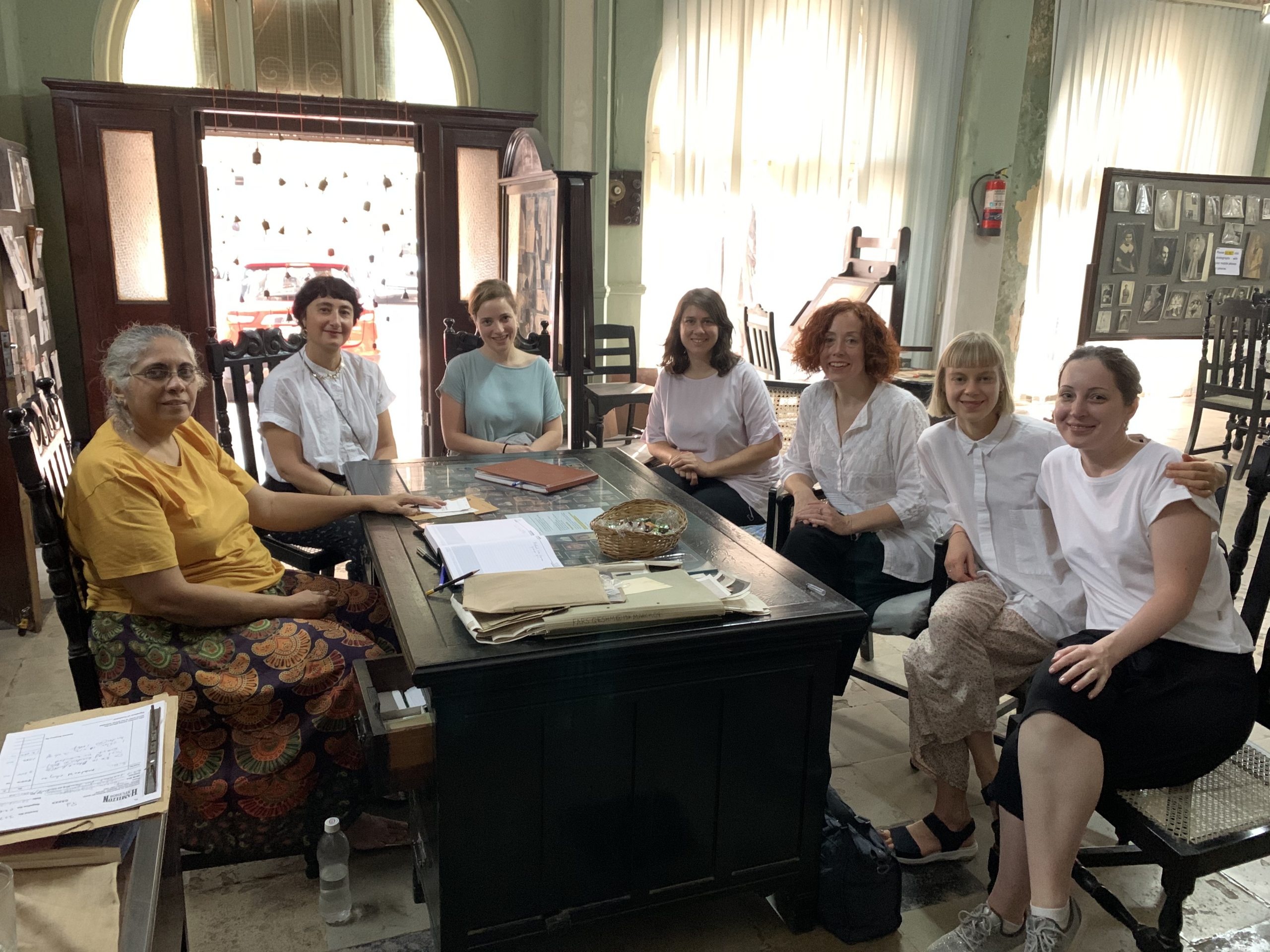 When it came to publicity photos or documentation of an event, many artists and performers turned to Hamilton Studios. Founded in 1928 by Victor Sassoon, much of the studio's interior is still intact with only minimal changes having been made since it first opened. Ajita Madhavji, the proprietor of the studio, shared her memories and experiences of photographing Bombay with us. Her archive includes 600,000 negatives that document 90 years of history. Images of the exiled dancer, choreographer and teacher Hilde Holger are among the collection.