On the second day of the conference Simin Patel of Bombaywalla Historical Works guided us on a walk through the history and sites of Bombay's early hotels.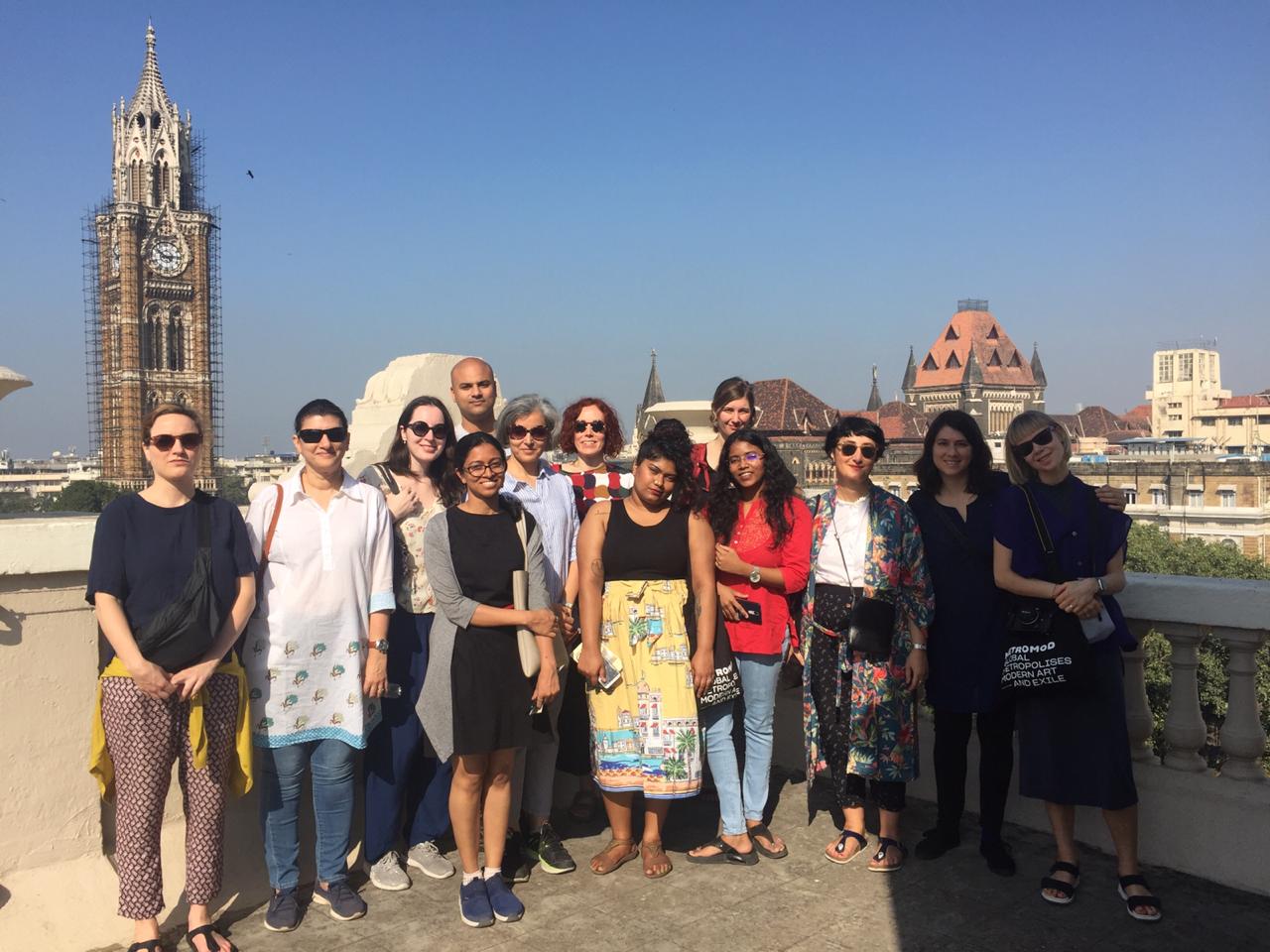 The tour began at the Esplanade Hotel (also known as Watson's Hotel), which opened in 1871. Built by John Watson on a site that became available through the demolition of the city's ramparts, the hotel was housed in an ambitiously modern prefabricated cast-iron structure imported from England (it is reportedly the first prefabricated metal building in the world!). In addition to its pioneering architecture, the Esplanade boasted over one hundred rooms, an in-house doctor and a steam-powered lift. Apart from counting Mark Twain among its guests, the Esplanade Hotel was the site of the first film screening in India: the Lumiere Brothers' Arrival of a Train, The Sea Bath, A Demolition, Leaving the Factory and Ladies and Soldiers on Wheels were shown there in 1896. Today, despite its status as a listed building, it is threatened with demolition.
We then moved on to visit some establishments founded and run by Parsi hoteliers. These included the Pestonjee Sorabjee & Co's British Hotel in British Hotel Lane. Despite name changing practices that have replaced many colonial street names, the British Hotel Lane has retained its moniker. Like other Parsi proprietors, one of the city's most important hoteliers, Pallonjee Pestonjee Pochkhanawalla, built his reputation on reliability and aversion to scandal.
The tour stopped for breakfast at the Ripon Club. Located near the law courts, the Parsi-run club, which was established in 1884, is still very popular with lawyers at lunch time. The group was treated to a selection of delicious food including liver stew, egg toast, cheese sandwiches and falooda. Before hotels began dominating the temporary accommodation market, gentlemen's clubs such as the Ripon were important places to stay, eat and socialise. For the latter activity, the pool table was the most crucial amenity.
Following the previous day of intense discussions, some of which centred around hotels as important spaces of sociability, Bombaywalla's engaging, thought-provoking and fun walking tour of the Fort area was a perfect end to the conference. The sensual, embodied experience of the city on foot that the tour provided was a fantastic complement to the more intellectual presentations at the Sir JJ College of Architecture.
For more about Bombaywalla's work, visit their website: http://bombaywalla.org/