Update // In digital exile: Narrating Urban Histories
Public lecture at the National Centre for Biological Sciences, TIFR.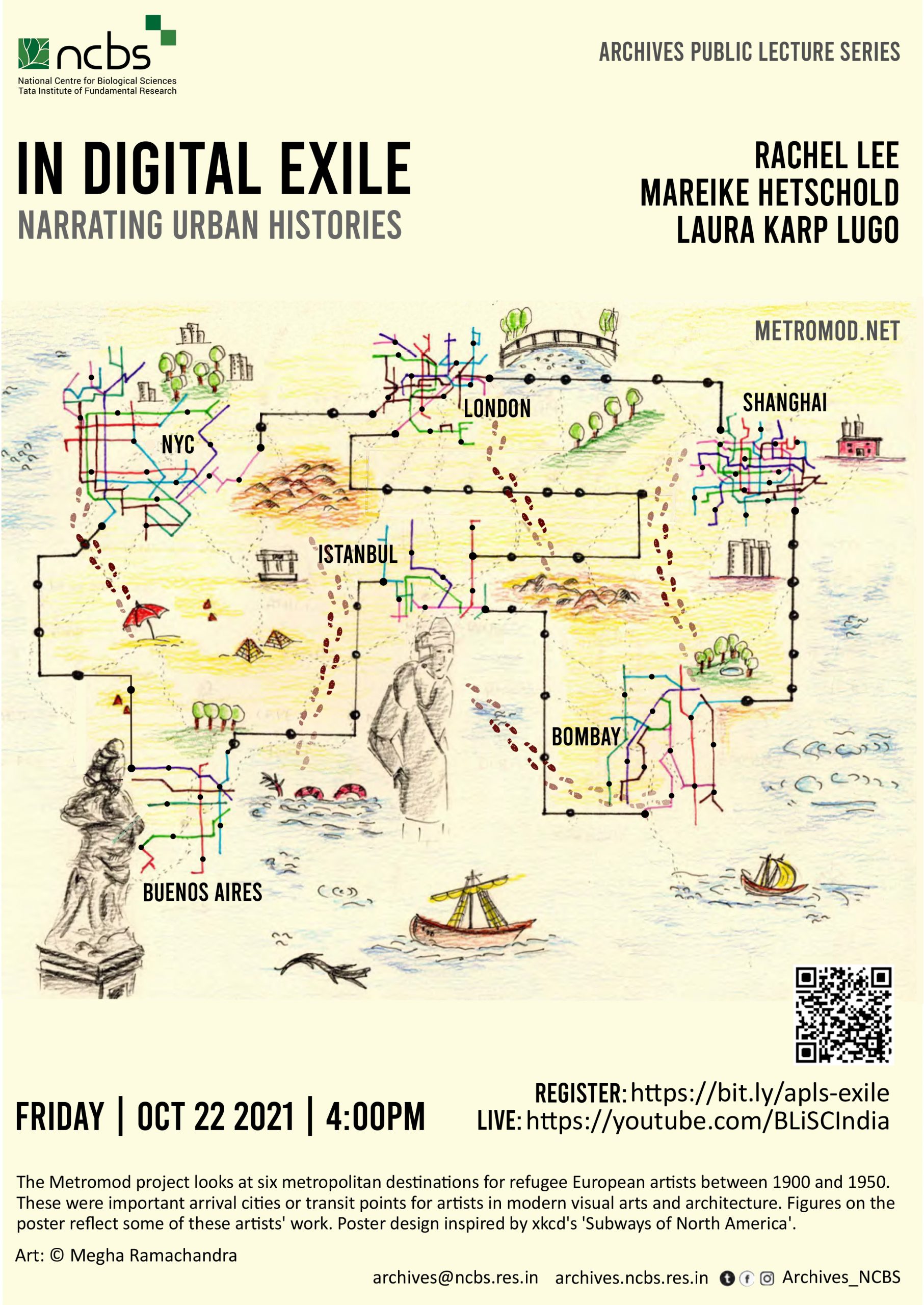 On Friday 22 October at 4pm IST / 12.30pm CET, Rachel, Laura and Mareike will present some of Metromod's digital outcomes as part of the Archives at the National Centre for Biological Sciences' Public Lecture Series. Thank you to Venkat Srinivasan for the invitation.
These monthly talks are framed around explorations in and around archives, and include discussions by artists, archivists, academics, lawyers, teachers, journalists and others.
In Digital Exile: Narrating urban histories
Rachel Lee, Mareike Hetschold and Laura Karp Lugo
http://metromod.ub.lmu.de/
Join us here:
Register: https://bit.ly/apls-exile
Live Stream: https://youtube.com/BLiSCIndia
Update:
Intriguingly, our research is directly connected to the National Centre for Biological Sciences, as it is part of the Tata Institute of Fundamental Research which is featured in an archive entry by Anaya Dasgupta and is also a stop on the Bombay walk.
During the talk we raised questions about the potential of urban perspectives on exile histories, about the development process, composition and functioning of the archive as well as its limitations, and to what extent the creation of the archive not only necessitates but can also enable diverse research methods.
We enjoyed the inspiring talk very much, and the insightful questions that followed. And we love and deeply appreciate the beautifully designed flyer by Megha Ramachandra!
In case you missed the talk, you can watch it on the NCBS YouTube Channel.