OPEN CALL for artist residency by gd:c +METROMOD
We are very happy to announce an artist residency dedicated to the commemoration of artists exiled from Munich!
Deadline:
28 February 2022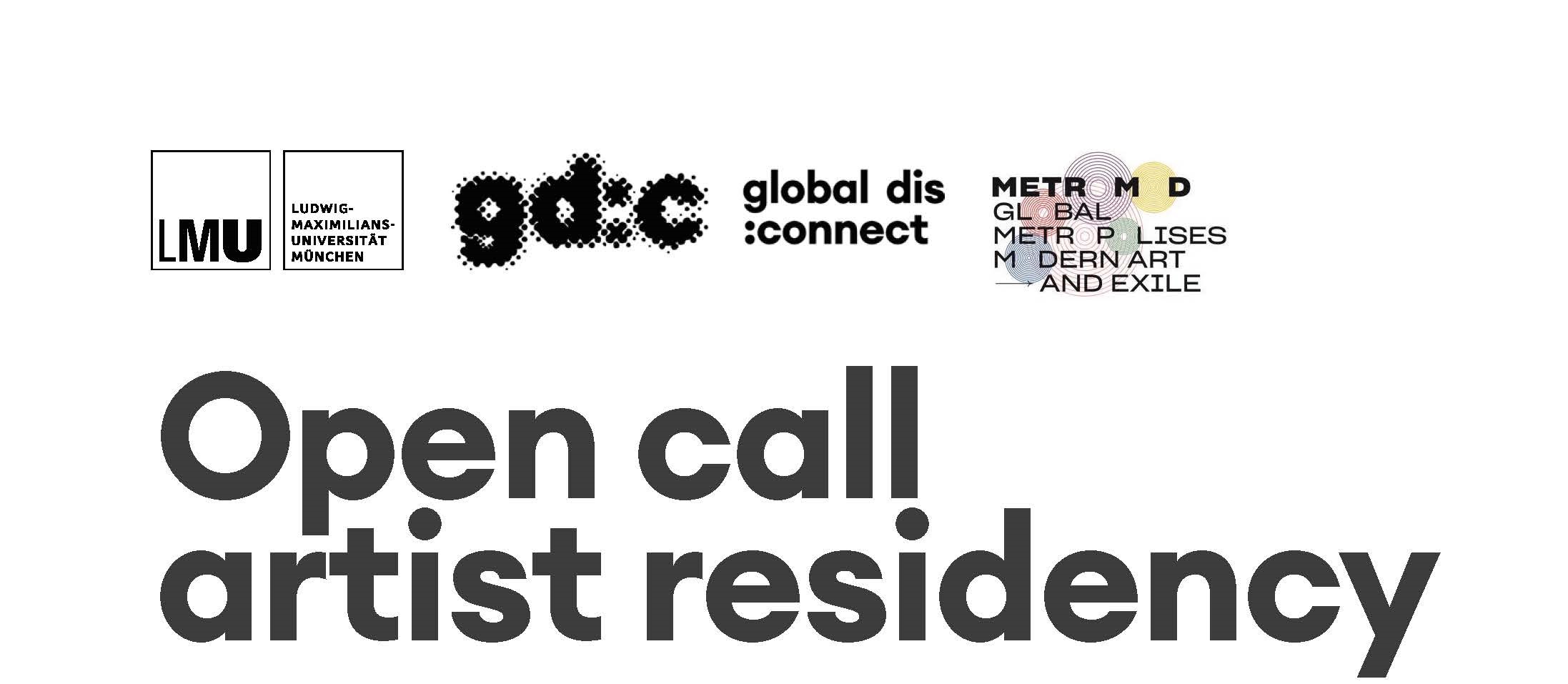 The Käte Hamburger Centre global dis:connect, in partnership with METROMOD  is pleased to initiate an artist residency to develop a project commemorating artists exiled from Munich and exploring its relevance today. This project is a follow-up of an inquiry on the remembrance of exile which Burcu Dogramaci and Mareike Schwarz carried out in 2021 (see the blog post on the talk "Memory finds city").
WHAT?
A six months residency  (to start 10/2022 at the earliest and end not later than 05/2023)
The Centre will pay the successful candidate a stipend to cover accommodation and daily expenses in an amount yet to be determined after decision and a return trip to Munich (economy class).
The artist in residence will also have access to a workspace in the Centre's offices.
WHY?
To develop a public art project commemorating exiled artists, architects and intellectuals who fled Munich.
Exploring their continued relevance as well as the dis:connected memories and absences that are (in)visible in urban space and in the history of Munich.
WHO?
WE: METROMOD and global dis:connect will provide you with up-to-date research on exiles from Munich and support to create networks and ideas.
YOU: a creative worker, who expresses themself primarily with visual/performative media (artists, filmmakers, designers, etc.), with an interest in migration and urbanism and is proficient in English.
HOW?
Submit your application (in German or English), including the application form, proposal, portfolio and CV
Deadline: Monday, 28.02.2022 UTC+1
Interviews to be held in April 2022 via Zoom
Funding has been generously provided by the German Federal Ministry of Education and Research (Käte Hamburger Centre global dis:connect) and the European Research Council (grant agreement No 724649; METROMOD).
The idea has been developed in cooperation with the Commissioning and Curating Contemporary Public Art course at the HDK-Valand Academy of Art and Design at University of Gothenburg (Participant: Mareike Schwarz).