Public Art Performances of the "Memory Person"
We are exited to announce that the first of many public art performances developed in the course of the remembrance residency will happen tomorrow: Catch the "Memory Person" exploring Munich's exile (hi)stories. We meet at U-Bahn Silberhornstraße at 3pm!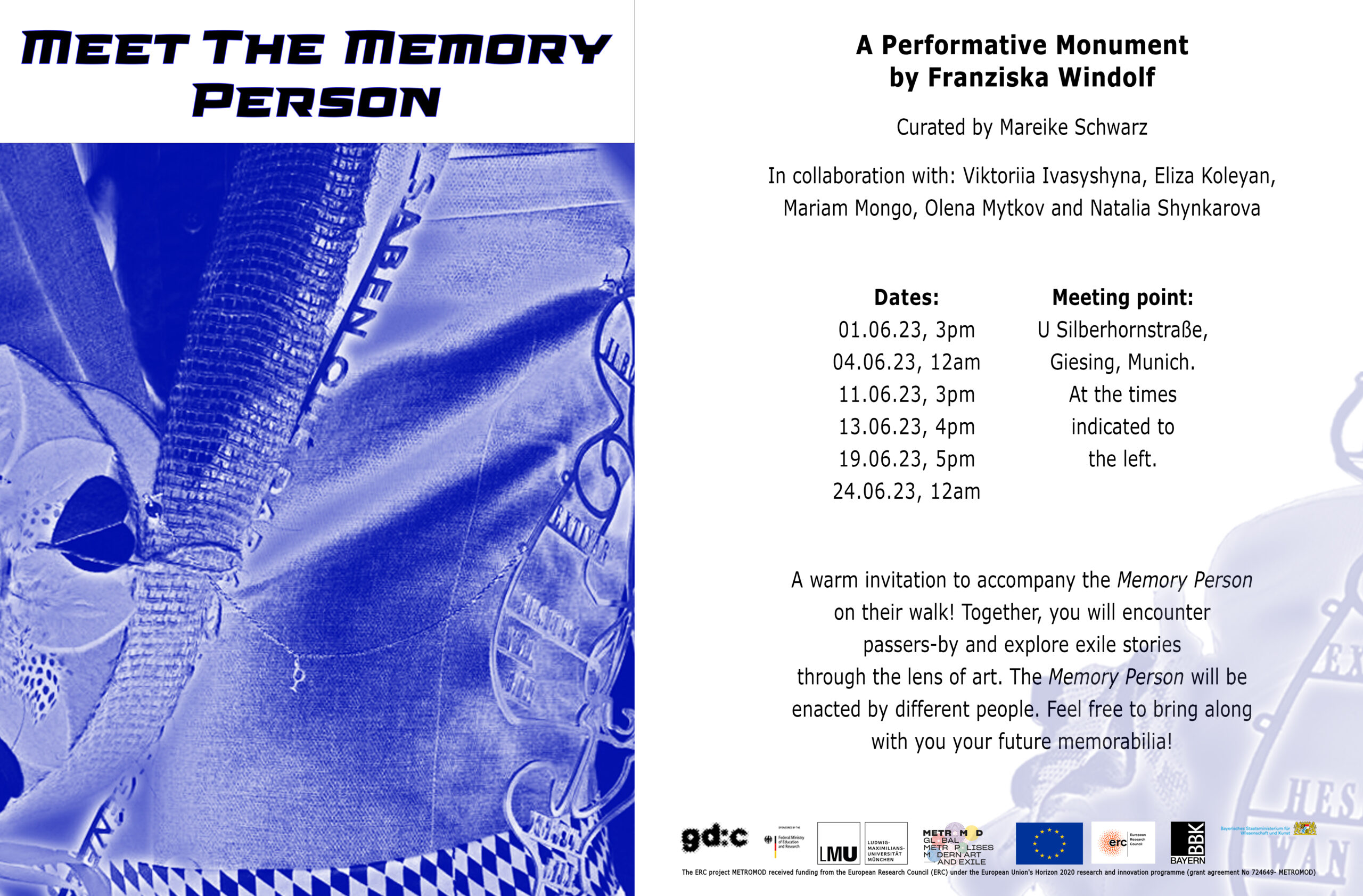 Context
The Performances by Franziska Windolf curated by Mareike Schwarz are funded by BBK München und Oberbayern in cooperation with global dis:connect and METROMOD. The textile, performative monument was co-created with Viktoriia Ivasyshyna, Eliza Koleyan, Mariam Mongo, Olena Mytkov and Natalia Shynkarova.
Further dates
3.6.
4.6.
11.6
13.6
19.6.2023
P.S. We still have free slots for other people to become the Memory Person (fairly paid).  Write us here or to franzi.windolf@posteo.de, if you are interested.