Transmetropolitan references in the Metromod Archive: Ala Story in London and New York
Two entries in METROMOD's Archive are dedicated to Ala Story, who was a transatlantic mediator of British Art between London and New York.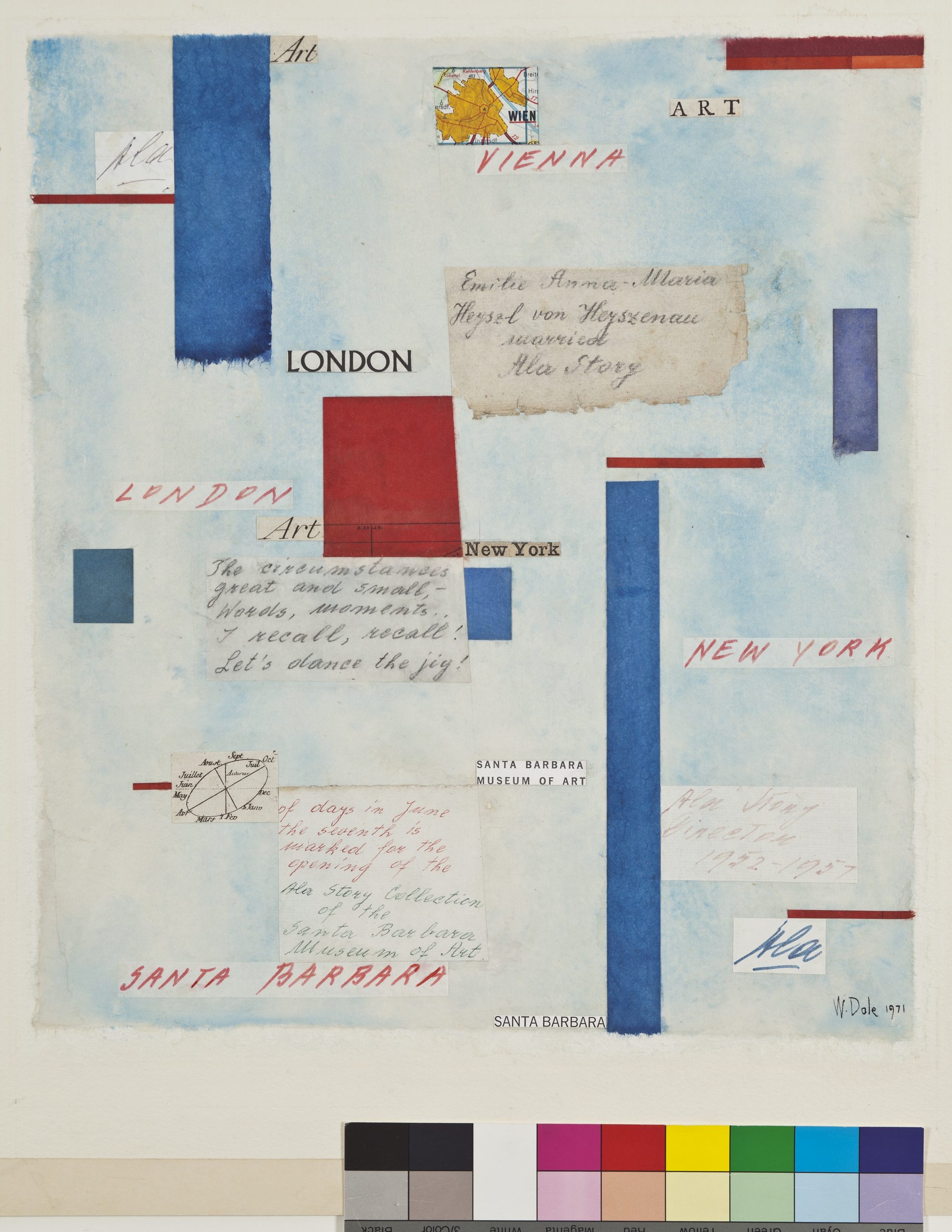 Ala Story (1907-1972), born as Emilie Anna Maria Heyszl von Heyszenau in Vienna, was not only a successful gallerist in London. She was also committed to British Art in her second exile in New York City. She initially studied art at the Academy, but left in her twenties and moved to London, where she took up a position at the Beaux Arts Gallery. She subsequently worked in galleries such as the Redfern Gallery, Lucy Wertheim Gallery and, from 1933, the Storran Gallery, often in a managerial position. At the end of 1938, Ala Story opened the Stafford Gallery in St James's, out of which she developed the British Arts Centre after 1939, working to keep works by contemporary artists visible and to facilitate acquisitions. 
Around 1940, Ala Story left England for New York, where she co-founded the American-British Art Center in New York. This is why we have two entries dedicated to the work and life of Ala Story: one on her as a gallerist in London and one on the American-British Art Center in New York.Organised as a gallery and clubhouse, the centre's function was to introduce British and US artists to the public and to counteract the wartime isolation of the British art scene. Later on, she held a powerful position in the USA as director of the Santa Barbara Museum of Art, holding now the private art collection of Ala Story and her partner Margaret Mallory. Story was a protagonist of the queer scenes in London, New York and Santa Barbara and supported other emigrants of her queer networks, such as Erica Anderson (née Erika Paula Kellner).  
During her time in London and as founder of the American British Art Center in New York, Ala Story, along with her life partner, filmmaker Margaret Mallory, built up her own art collection, with key works such as Max Beckmann's Quappi with Fur (1937) and Egon Schiele's House with Drying Laundry (1917). In 1966, the art collections of Ala Story and Margaret Mallory were shown at the Santa Barbara Museum of Art.
The Ala's Story collage by William Dole (1971), which is the signature image of the London Archive entry on her, came to the Santa Barbara Museum of Art as a gift from Margaret Mallory. The title of the work plays on the name Ala Story and is dedicated to the transcultural life story of the curator and gallery owner, which took her from Vienna via London and New York to the American West Coast.