ARTIST RESIDENCY: the evolving of a performative monument!
Recording the art practice of Franziska Windolf throughout her residency with gd:C/METROMOD dedicated to artistic commemoration of exiled artists. The artist together with Mareike Schwarz have been busy with community outreach, funding application and over all the further development of Franziska's "performative monument" to reflect on multiperspective, dynamic modes of remembrance within a post-migrant society.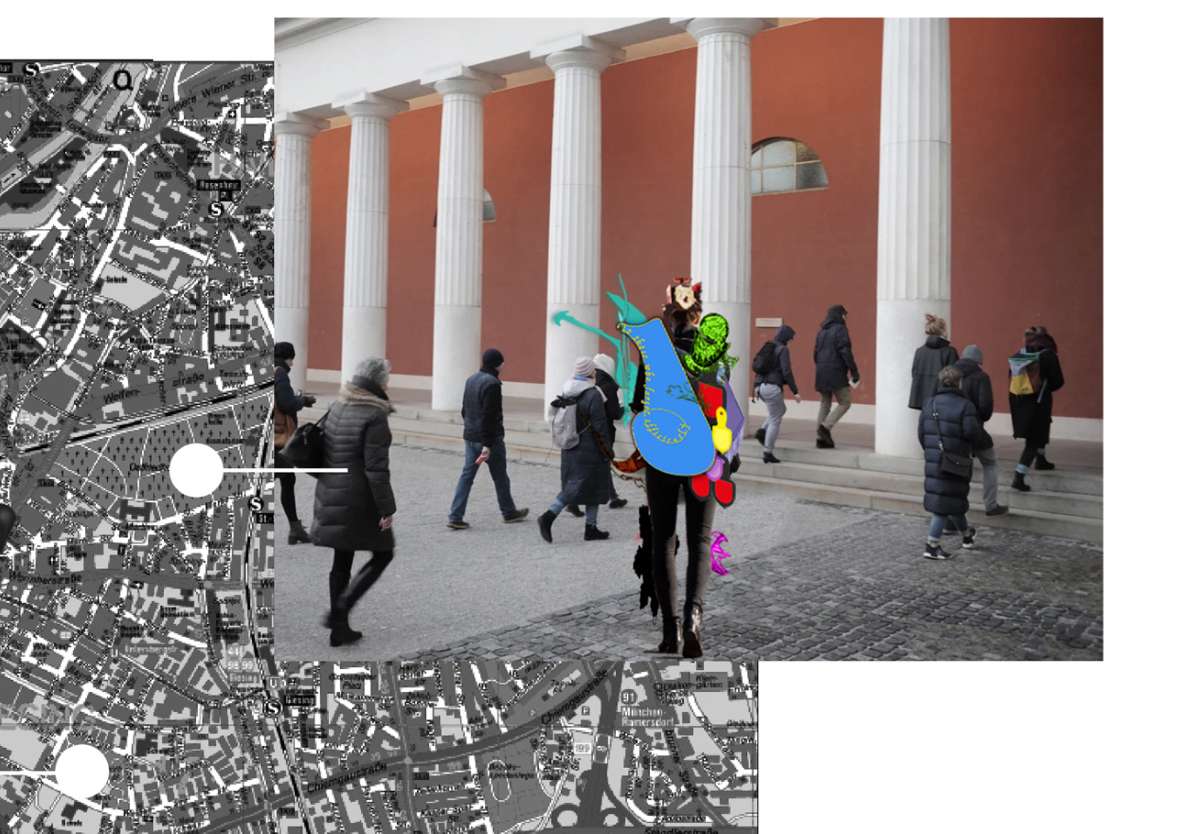 With a view over the villa district in Bogenhausen, Franziska started the first phase of her residency with intensive research on (e)migration in Munich. The walls of her office at the Käte Hamburger Kolleg in Maria-Theresien-Straße in Munich were filled with motifs, historical material and her own drafts. On base of that Franziska together with Mareike Schwarz applied for several fundings and they are now delighted to share, that the project has been accepted for a municipal funding this week (more infos soon!)
Interested parties could get a first impression of the residency's process at the KHK Lunchtime Lecture on 10 January 2023. The meanwhile more and more matured artistic memory project and its core subject, the "performative monument", was presented by Franziska, while Mareike outlined the research context of the residency.  Similarly to the public artwork, the talk was characterised by participative moments. Therefore, the participants of the lecture were directly involved on- and offline with questions like: What are places of remembrance in Munich for you?
The artist in residence Franziska Windolf is particularly interested in the connection between past exile from Munich and current migration to Munich. Taking Karl Valentin's portrait series "Münchner Originale" (Munich Originals) as a starting point, the artist will initiate a "performative monument" that will be created through the exchange of historical memories of Munich's exiles and the memories of today's city dwellers. The monument, a wearable piece of clothing, has sculptural pennants with dedications from former exiles, which will then be given away as gifts in selected districts of Munich marked by migration stories, with the possibility of placing dedications on unlabelled pennants.