Artist Residency by GD:C +METROMOD starts: Welcome to Franziska Windolf!
A warm welcome to visual artist Franziska Windolf! Today she starts the very first edition of gd:C/METROMOD residency dedicated to artistic commemoration of exiled artists. Over the next 6 months, she will work on forms of remembrance of exiled artists from Munich. While at global dis:connect, Franziska is working with diverse portable sculptures, which form through encounters from interventions in public spaces.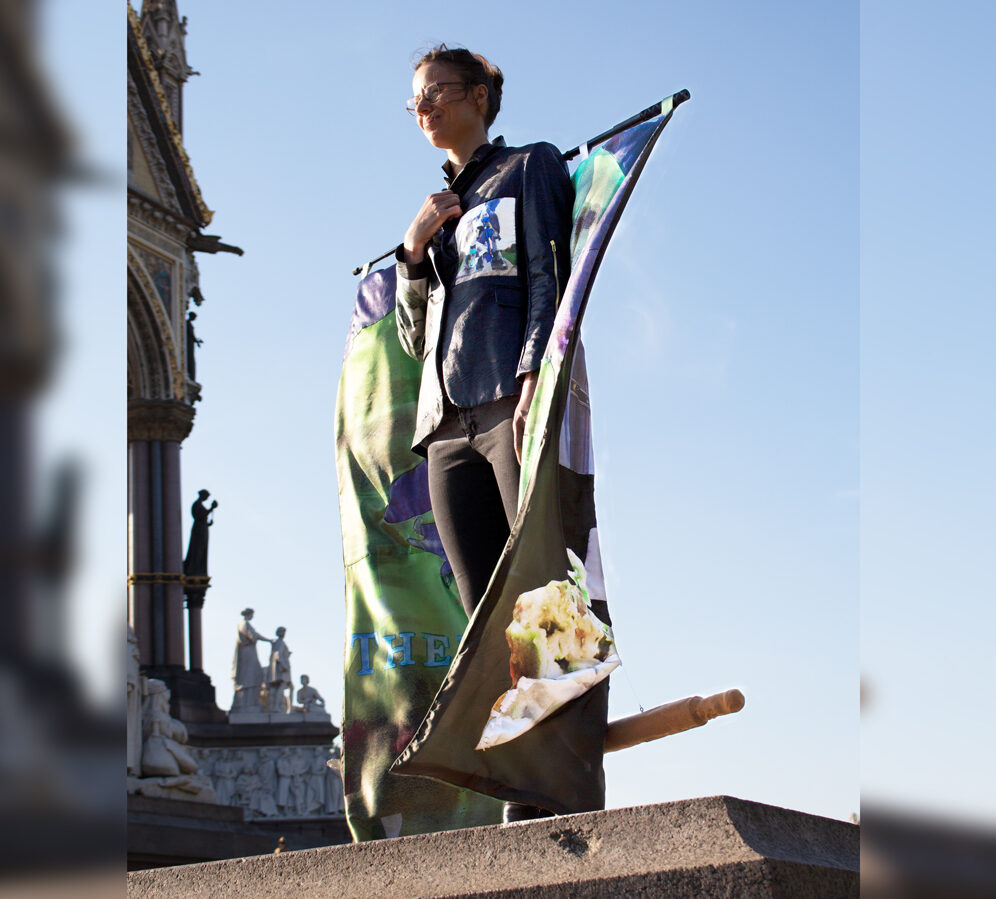 Her idea for the gd:C/METROMOD residency is to conceive the public artwork as a catalyst for personal encounters in public space, and associated research on Munich's history and former artist resident's. Instead of producing a static, imposing object signalling a clearly legible agenda, she wishes to modify portable sculptures over the course of the residency and build on their performative nature. She conceives the sculpture bodies as live receivers and transmitters, turning the act of commemoration into something fragile and yet taking root.
We are excited to see her project developing which she describes as follows:
"When I saw the Open Call by METROMOD and global dis:connect, I was intrigued to create a public artwork myself. I had lots of ideas on counter-proposals to the conventional monument which embodies the act of remembrance. To combine this with research on exiled artists in Munich and the attendant implications for today's post-migrant society raised one crucial question. How can I make sure that a wide diversity of voices is heard and made tangible through my work?
I'm looking forward to meeting other researchers at the KHK to be inspired by their complex thinking and perspectives, and share my work. It's a pleasure to be awarded 6 months for research and experiments with my artworks in the public space, and to be part of a context to engage with. I'm convinced that a collaborative approach in this is crucial, since the topic is a shared, public one."
The artistic residency was initiated by Burcu Dogramaci and Mareike Schwarz in cooperation with the Käte Hamburger Kolleg global dis:connect. It is a follow-up of an inquiry on the remembrance of NS exile "Erinnerung findet Stadt, which was presented in the lecture "Erinnerung findet Stadt. Vergegenwärtigung von Exil an den Orten von einst" in 2021. It was collectively designed with interest groups and awarded through an open call to Franziska Windolf.
ABOUT
Franziska Windolf is a visual artist currently exploring the performative potential of patchwork. She deconstructs the patchwork into 'patch' and 'work', understanding these terms as fragments and action in public or gallery spaces. For her, the artwork is a catalyst; a method of investigation, a means of connecting to people and a way to explore exile and commemoration. By contesting prevalent relationships and hierarchies, and by reassembling research findings, Franziska conceives the artwork as inconsistent, absurd and yet within reach.