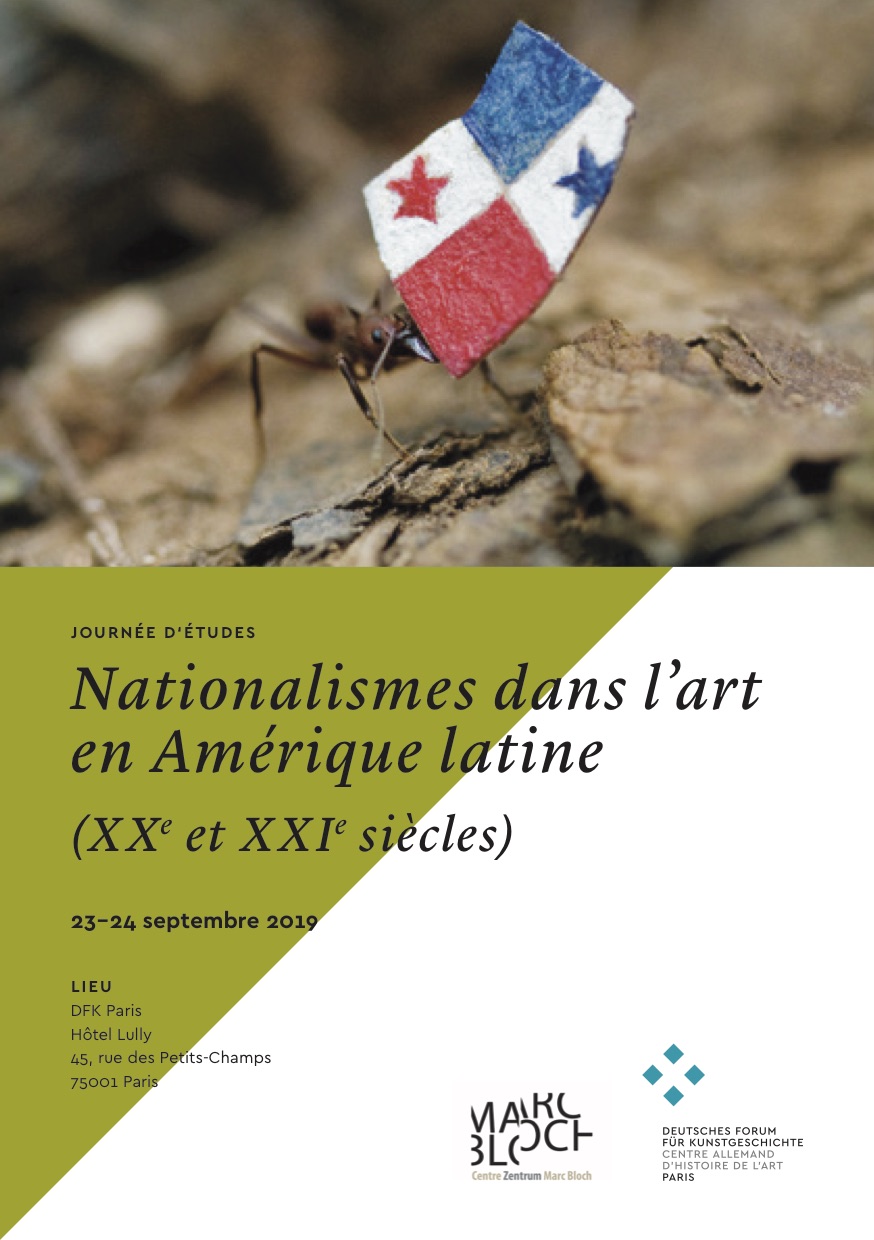 On 23-24 September 2019, Laura Karp Lugo was involved in the Conference entitled "Nationalismes dans l'art en Amérique latine (XIXe-XXIe siècles)" During these two days, Laura moderate a panel and the Roundtable.
The event was held at the German Center for Art History (DFK Paris).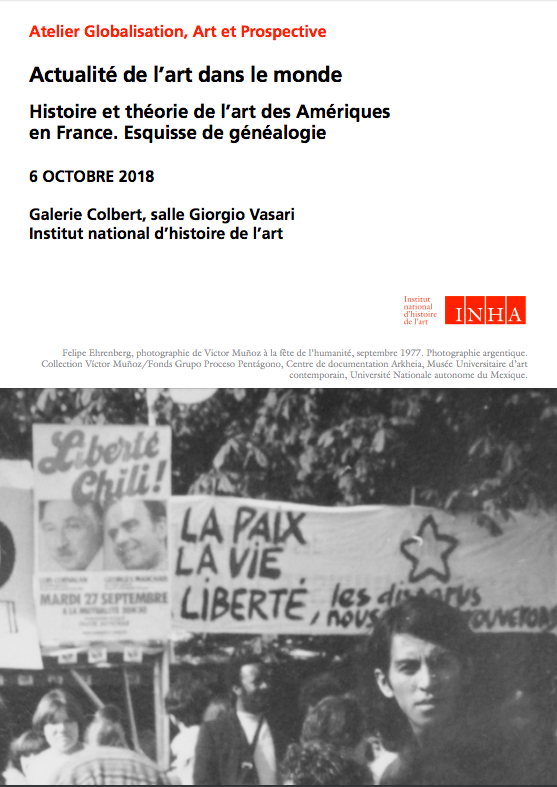 Laura Karp Lugo participated in the Roundtable that closed the conference "Actualité de l'art dans le monde : histoire et théorie de l'art des Amériques en France. Esquisse de généalogie" organized by Zahia Rahmani (INHA) and Annabela Tournon Zubieta (EHESS/CEHTA) on 6 October 2018 at the French National Institute of Art History located in Paris
Roundtable "L'art des Amériques après le latino-américanisme", with Laura Karp Lugo (postdoctoral researcher ERC METROMOD, LMU); Marisol Rodríguez (Independant curator/ Central Saint Martins, London); and Sergio Verastegui (Peruvian artist).
https://www.inha.fr/fr/agenda/parcourir-par-annee/en-2018/octobre-2018/actualite-de-l-art-dans-le-monde-histoire-et-theorie-de-l-art-des-ameriques-en-france.html