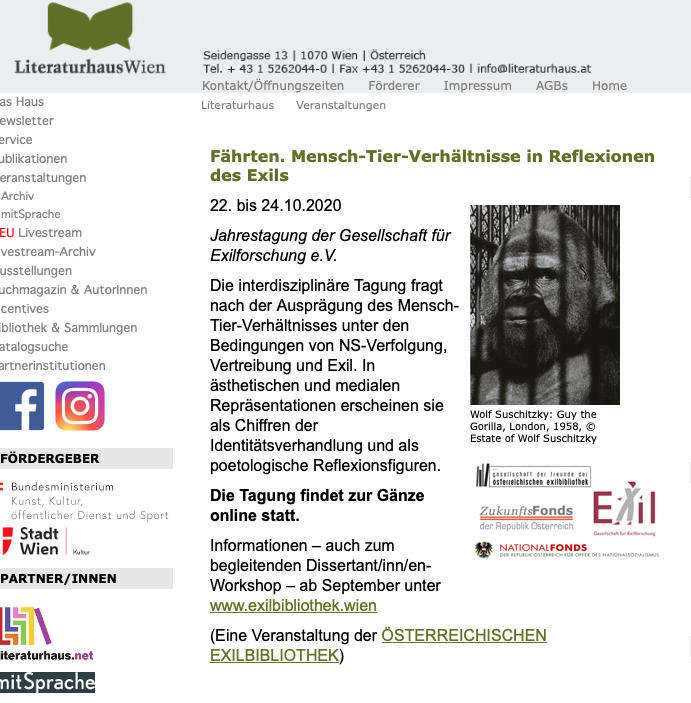 Burcu Dogramaci spoke at the annual conference of the Society for Exile Research, 22-24 October 2020, entitled "Fährten. Mensch-Tier-Verhältnisse in Reflexionen des Exils" [Tracks. Human-Animal Relations in Reflections of Exile] which took place in Vienna (online).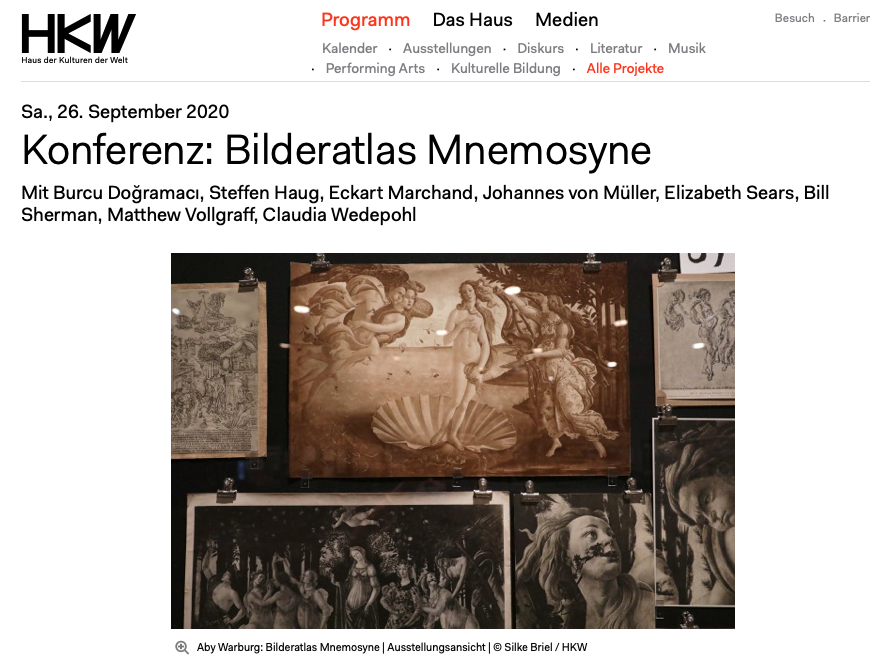 Burcu Dogramaci gave a lecture at the conference Bilderatlas Mnemosyne, which took place on 25 and 26 September 2020 at the Haus der Kulturen der Welt in Berlin.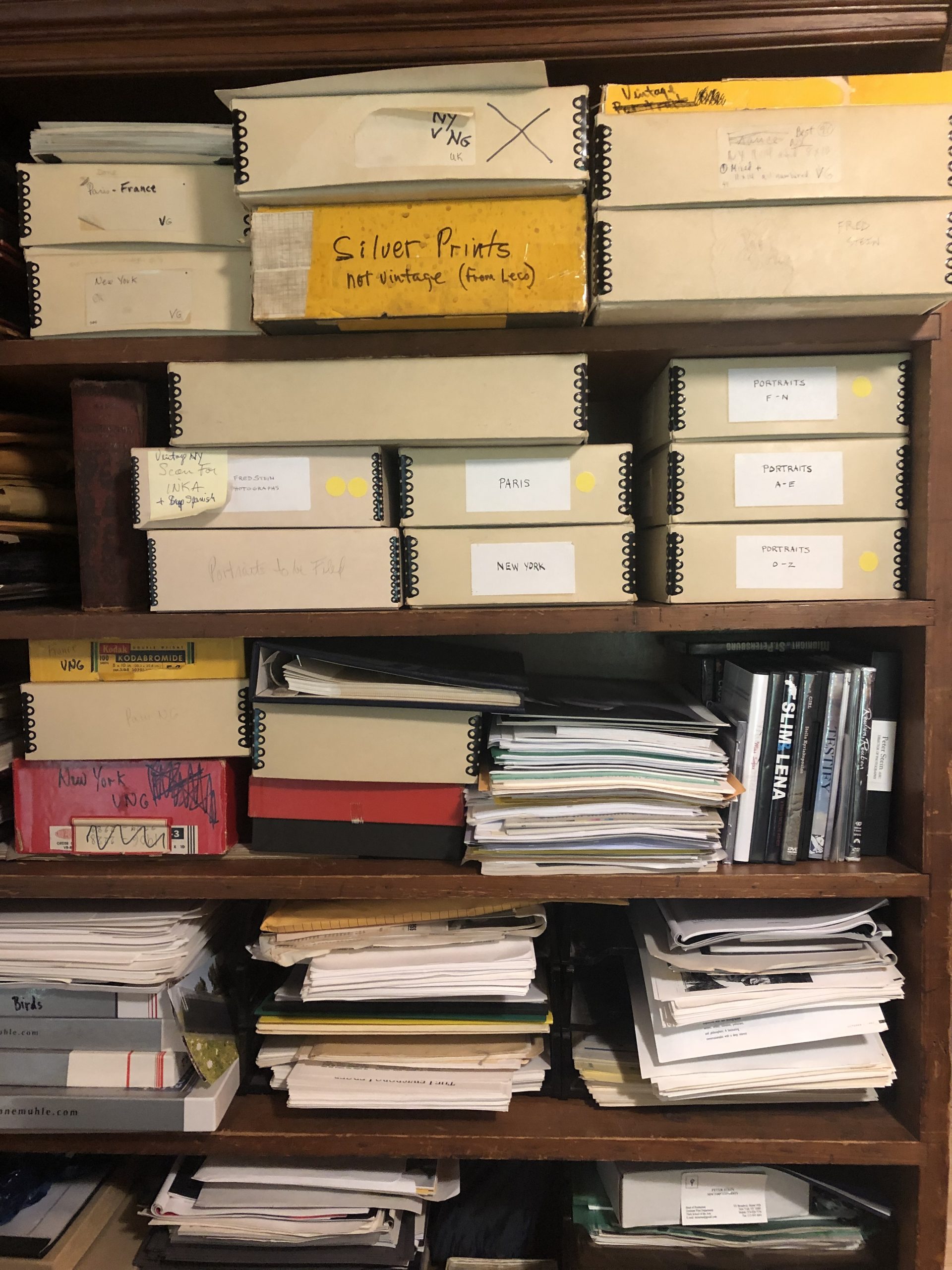 Call for Papers for the Publication
Urban Exile: Theories, Methods, Research Practices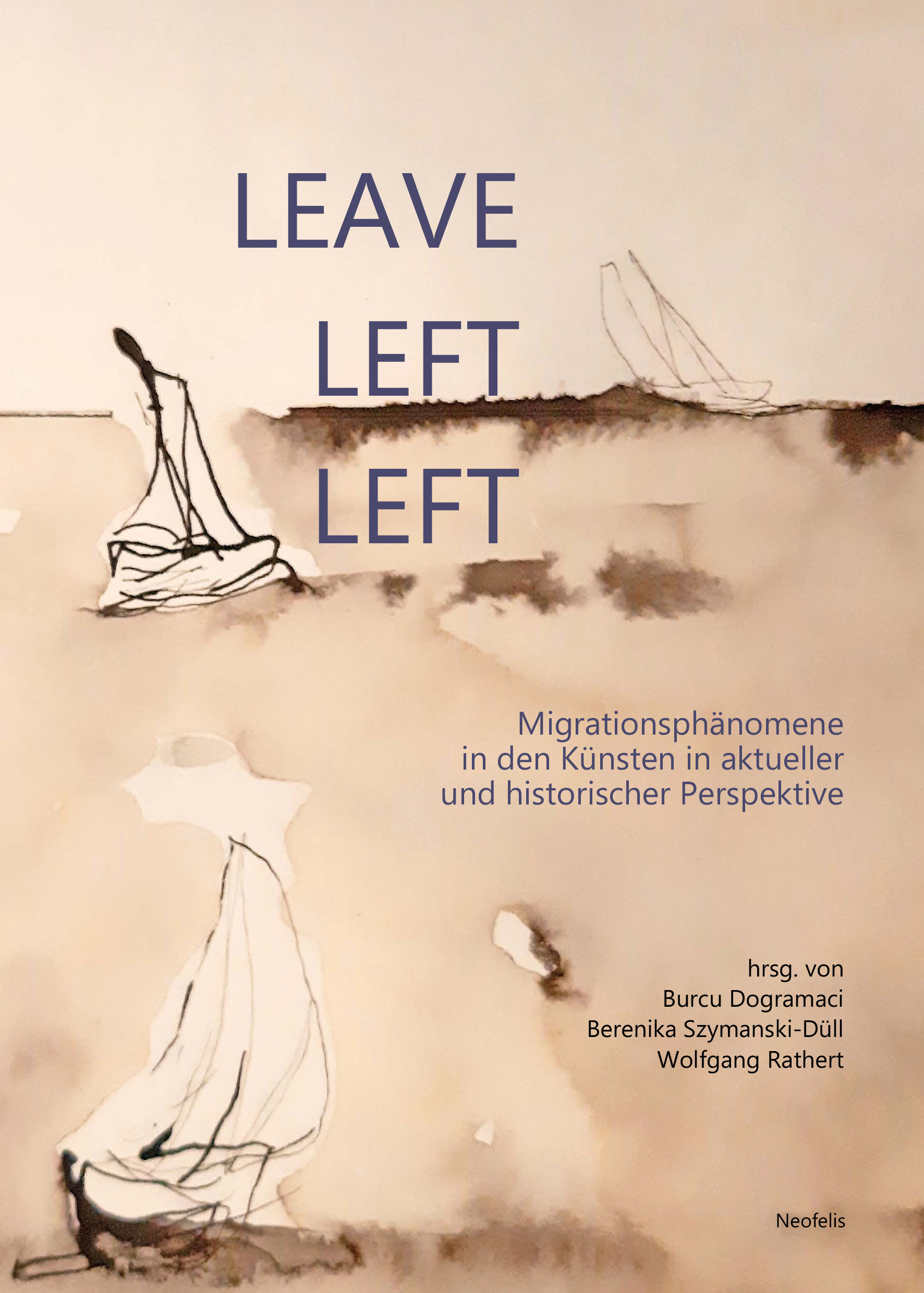 Our team contributed two essays to the anthology "Leave, left, left. Migrationsphänomene in den Künsten in aktueller und historischer Perspektive" which is the result of a conference held on the 20th and 21th April 2018 at the Center for Advanced Studies (CAS) of the LMU Munich in the context of the focus "Representations of Migration".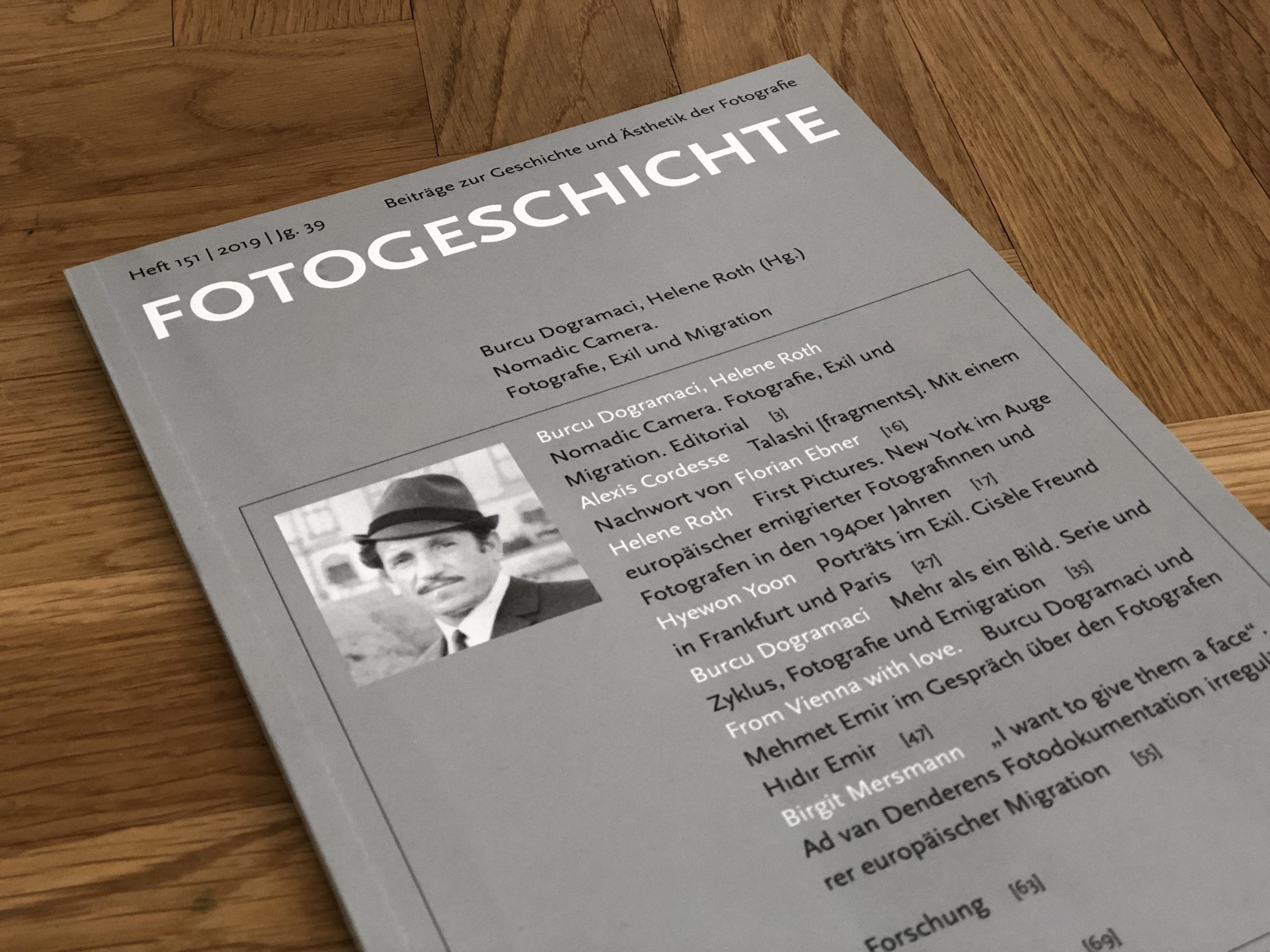 The spring issue of "Fotogeschichte" has just been published. It was edited by Burcu Dogramaci and Helene Roth.